Demonstration cancelled after agricultural associations secure commitments to improve region's water infrastructure
A group of agricultural organisations in Southern Spain have called off a planned demonstration on Wednesday to demand better water infrastructure after opening a negotiation channel with the authorities.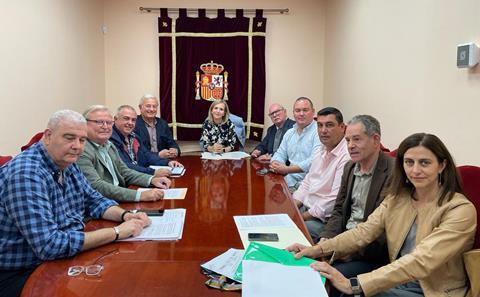 The group, made up of berry association Freshuelva, the Association of Citrus Growers of the Province of Huelva, Agri-Food Cooperatives of Huelva, the association of Irrigation Communities of Huelva (Corehu) and agricultural unions Asaja and UPA, was due to march under the banner "Water for the countryside, food for the world".
But it cancelled the action after receiving what it called a "satisfactory response" from the regional and national governments to its demands to secure the province's water supply.
The group also welcomed an announcement from the Andalusian Government that it would postpone plans to cut irrigation water by 50 per cent until 1 January.
The authorities have committed to various actions to improve the supply of water from rivers and reservoirs through infrastructure investments.
The group said it will continue to hold periodic meetings to monitor and ensure compliance with the commitments made by both administrations.