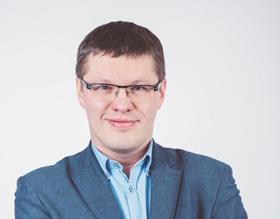 The Polish apple industry has faced its fair share of challenges in 2019, with weather swinging from one extremity to the other – growers first facing up to the impact of frosts, and then drought-like conditions. However, growers have soldiered on and, certainly in the case of Apples from Grójec, have continued to thrive.
"The situation in Polish apple orchards, according to forecasts, is not very good," explains Maciej Majewski, board president at the Sady Grójeckie Association. "However, thanks to the highest quality and unique taste of Apples from Grójec, we have maintained sales and prices at a high level.
"Throughout the current season, some Polish orchards have suffered large-scale losses, but it should be remembered that in the case of Apples from Grójec we are dealing with thriving companies," Majewski continues. "More and more of our farms have anti-frost and anti-hail protection, and irrigation systems are almost standard equipment among every farm in our region."
Another positive is that, despite the issues experienced, key varieties like Gala and Golden Delicious have still be productive thanks to their relatively long flowering periods.
According to Majewski, cooperation with retail chains in the country is solid and continues to grow for Apples from Grójec, involving groups like Lidl Polska, Kaufland Polska, Netto and Carrefour. Indeed, recently and thanks to excellent cooperation with Lidl Polska, opportunities have opened up for the group in other markets.
"We do not rest on our laurels," he continues. "We are still looking for new commercial areas and new products with Apples from Grojec. In cooperation with the local Browarka craft brewery, we have created a hops drink based on Apples from Grójec. This is a real treat for connoisseurs of hops bitterness and importantly it does not contain alcohol. We are full of other ideas, from a new line of apple-based drinks to snacks or sweets with reduced sugar content, which we are negotiating with bakeries."
The group places great emphasis on promoting Apples from Grójec with Protected Geographical Indication (PGI), presenting its offering not just at international events but also at local events and charity campaigns.
"We educate young people by organising workshops on healthy eating and a properly balanced diet," Majewski highlights. "In September, we are launching an information and promotional campaign for employees of large corporations, and we are also implementing the educational project 'Consciously with Apples from Grójec', which is aimed at primary school students. Meanwhile, cooperation with the HoReCa industry is developing very nicely, with more and more hotels and restaurants wanting to offer their clients unique products of the highest quality, like our cold-pressed juices."
These activities will continue to contribute to the growth of Apples from Grójec, raising brand recognition and awareness, as the association looks to acquire new members and business partners.