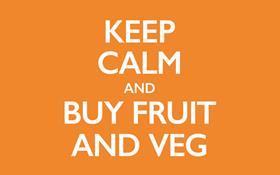 Eurofruit Magazine has released a free PDF copy of its February 2021 front cover for anyone to download, print out, and display proudly on their wall.
Click here to download your A4-size Eurofruit cover
Click here to download a larger A3 Eurofruit cover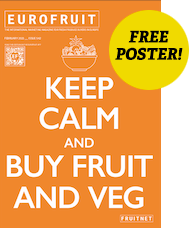 'The response to our February front cover has been really positive, and I think that's because it carries a message that resonates with everybody – buyers, suppliers, producers, wholesalers, retailers, and even consumers,' commented Eurofruit editor Mike Knowles.
'Fruit and veg are in high demand at the moment, and for anyone concerned about staying healthy, they are absolutely essential products.'
Eurofruit's latest issue includes Fresh Focus Italy, a special series of reports looking at how the Italian fruit and vegetable business is overcoming the challenges of the Covid-19 pandemic.
Elsewhere in the magazine, readers can find plenty of useful and up-to-date information about the fresh produce business.
This includes news of how Brazilian exporters are aiming to capitalise on increased consumer demand for healthy products, details of a groundbreaking partnership to develop new stonefruit varieties in France, and an interview with Daniel Manriquez, head of innovation at AgroFresh.