Global Crop Protection and Global Seeds divisions to undergo leadership changes with Jon Parr to retire after 35 years of service
Syngenta Group has announced a series of leadership transitions in response to the upcoming retirement of Jon Parr, president of its Global Crop Protection business unit.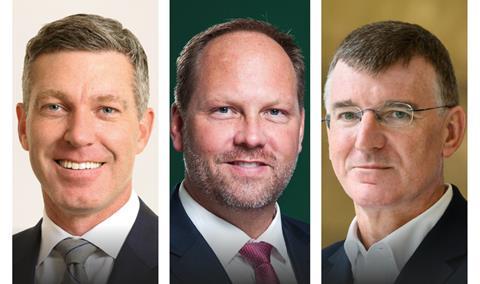 Parr will retire on 30 September, after a 35-year tenure at the company, including the last seven years as head of the global crop protection business.
Jeff Rowe, currently president of Global Seeds, will take over the leadership of Syngenta Crop Protection, effective 1 July 2022. His former role will be assumed by Justin Wolfe, currently regional director North America Seeds. As members of the Group Leadership Team, the two will report to chief executive Erik Fyrwald.
"I would like to thank Jon for his many achievements, steering the business and the team successfully through the pandemic and unprecedented supply chain challenges. During Jon's tenure, Syngenta Crop Protection has grown back into the global market leader and has become a leader in biologicals and innovation," said Fyrwald.
"At the same time, I am excited to have Jeff and Justin taking on their important new roles, building on our momentum to drive further growth of the Crop Protection and Seeds businesses and advancing our commitment to regenerative agriculture."
In another organisational change, Matthew Johnston Syngenta Group's head of Vegetable Seeds and Flowers business will now report directly to chief Fyrwald from 1 July, 2022. The move is part of the Group's increasing ambitions for its Vegetable Seeds and Flowers business.