Unifrutti introduces fruit-picking flying autonomous robots to its Chilean operations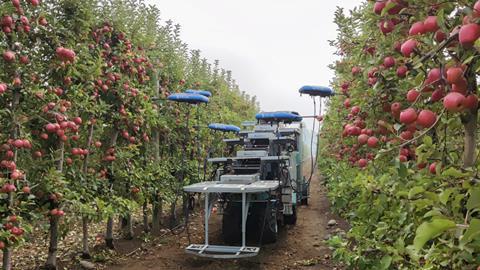 Tevel has expanded into South America in a new partnership with Unifrutti that has seen flying autonomous fruit picking robots deployed in Chile.
The Israeli robotics startup's autonomous harvesting system was deployed in Unifrutti Chile's Linares apple orchards from March to May harvesting several varieties.
German Illanes, general manager of Unifrutti in Chile, said the company was thrilled to embrace Tevel's advanced autonomous harvesting technology.
"As agri-tech plays a vital role in the future of Unifrutti and our industry, we see this partnership with Tevel as a significant investment in the future of the fruit industry," said Illanes.
"Together, we are driving progress and setting new standards for excellence. We are excited to have found in Tevel the right partner to move forward with and make a positive impact in the industry."
Yaniv Maor, chief executive and founder of Tevel, said the partnership would bring the future of agriculture to Chile.
"This partnership is a testament that Tevel's technology is the most cutting-edge solution for growers who want to elevate their harvesting to the next level. This marks a major milestone in the industry's transformation towards adopting robotics and automation," Maor.
"Unifrutti is exactly the type of early adopter grower, pushing the boundaries of robot-ready orchards and welcoming new technologies. We are grateful for their support and belief in our vision.
"This partnership is significant because it brings together two leaders in the agriculture and technology industries to address a critical challenge facing fruit growers worldwide."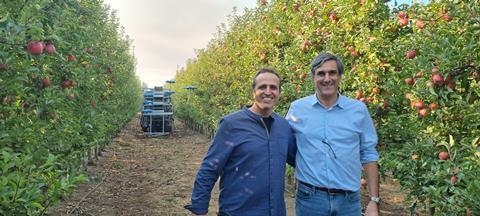 Tevel's autonomous harvesting technology addresses labour shortages by using its advanced Flying Autonomous Robots for precise, gentle and efficient fruit picking. Tevel's robots are powered by AI, computer vision and machine learning algorithms. The harvesting system features eight Flying Autonomous Robots mounted on a ground harvesting platform developed by Darwin Harvesting Group.
Throughout the harvesting operations in Chile, Tevel made significant strides in the overall system performance and reliability, and selective picking to ensure the harvesting of the highest quality fruit.
The fruit picked by the robots, delivered to onboard bins, were subsequently sent to Unifrutti's packing facility for detailed data analysis, which demonstrated the system's ability to successfully perform selective picking as well as minimise bruising.