The retailer has removed single-use plastic bags from its stores in Abu Dhabi, with Dubai and single-use paper bags set to follow next month
The UAE supermarket chain has removed single-use plastic bags from its stores in Abu Dhabi as of this month, in line with the new policy set by the Environment Agency of Abu Dhabi.
Spinneys outlets in Dubai are set to follow from 1 July, removing bags made of plastic, paper, biodegradable plastic and plant-based biodegradable materials, with stores in Abu Dhabi also doing away with single-use paper bags at this time.
In order to incentivise customers to embrace the change, the retailer is rewarding shoppers who reuse bags with AED0.25 off their grocery bill, as opposed to charging for each disposable plastic bag.
Spinneys has also launched a new range of reusable bags, developed with Peahead Eco, a Dubai-based sustainable artist, made from 100 per cent sustainable materials and upcycled Spinneys plastic bags.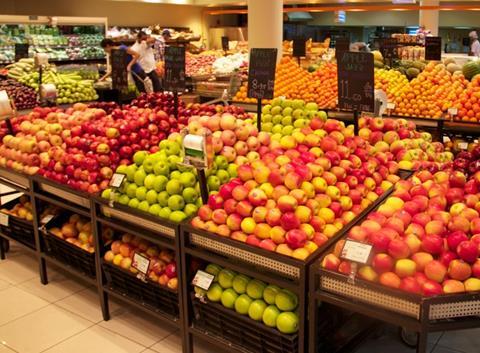 Sophie Corcut, sustainability manager at Spinneys, commented: "Spinneys is dedicated to supporting the growth of the circular economy in the UAE, which is why we back the UAE's single-use policy and are going the extra step to enforce the removal of single-use plastic followed by paper bags across all our stores.
"Sustainability lies at the heart of Spinneys' business strategy and we are committed to supporting the national target to completely ban all disposable bags in the UAE by 2024. We will continue to introduce rewards and initiatives to help our customers adopt an eco-friendlier way of living too."
These efforts are part of Spinneys' 'Let's Close the Loop' campaign, a commitment to "work toward a circular waste management system and help close the loop on the plastics economy".