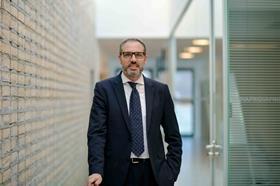 Italian supplier Bio Val Venosta says it is closer than ever to supplying organic apples for 12 months of the year.
This follows recent expansion of planted area, as well as significant investments in packhouse operations and marketing programmes – all of which demonstrate the company's confidence in the commercial potential of organic.
"Organic is more than just a seal or certification: it's a synonym for quality and the responsible use of natural resources by conviction,' says GerhardEberhöfer, the company's sales manager.
He was speaking during the 32nd edition of organic food trade fair BioFach. The annual event, which usually attracts around 50,000 visitors to Nuremberg every February, takes place as an online meeting this week.
'BioFach is the venue where people have shared their common passion, met and exchanged views since 1990,' Eberhöfer adds. 'We have always participated in this trade fair and we will continue to do so, even if only in a digital form this year.'
Bio Val Venosta is part of VIP, the Val Venosta Cooperatives Association, and one of Europe's leading suppliers of organic fruit.
The group's virtual stand at Biofachallows people to discover its whole organic product range, as well as various marketing projects.
These include VIP's Apples Paradise concept, BioGraphy, which allows consumers to track their apple's journey all the way back to the orchard.
They can also find out about the organisation's Juval facility – a fully automated packhouse facility dedicated exclusively to handling and storing organic apples.
'We participate with great enthusiasm and satisfaction with the current season in BioFach 2021, reinforced by our decades of experience on the international organic market, our professionalism and reliability,' Eberhöfer concludes.
'The market dynamics, the good prices and the development of sales in line with our sales plan allow us to be optimistic for the coming months and conscious of having gone one step further towards reaching our goal of supplying our clients with organic apples for 12 months a year.'