Through its 'farming with nature' project at its farm in Alcácer do Sal, the company ensures the area's biodiverse habitat is preserved
Westfalia Fruit Group has invested in a 'farming with nature' project in the south of Portugal to grow the local economy while protecting a highly biodiverse habitat and the endemic species found within it.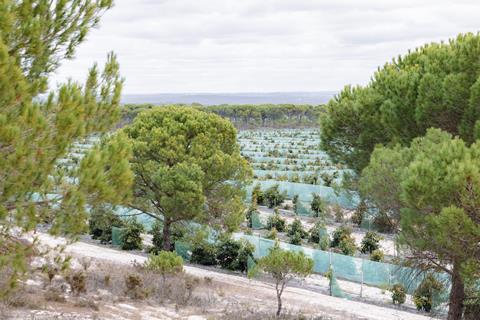 The land, in the Alcácer do Sal region, is situated within a Site of Community Importance, and managed as a Natura 2000 site. Before the current avocado trees were planted, Westfalia carried out floral inventories and environmental impact surveys. This extensive process guided the development of the orchard and determined which areas of the previously abandoned farm needed to be left untouched.
"Before we even started planning the orchard that was planted in 2016, a floral inventory was carried out as well as an ecological survey. Areas of sensitivity were identified for the protection of priority species including along the southern boundary of the property and these are being safeguarded," said Daniel Ferreira general manager at Westfalia Fruit Iberia.
In addition, a permanent buffer strip is being established where Westfalia will sow seeds of the protected species existing on the property. The seeds to be used will be harvested in situ at Herdade das Texugueiras and the immediate surroundings during the most favourable season, and for a period of four years.
Westfalia is maintaining around 50 per cent of the land as a reserve as required under both Portuguese and EU law and, in addition, the company's maintenance and tree branch clearing have spared the area from the devastating wildfires that have scarred many other parts of the country this summer.
The avocado orchard also utilises a state-of-the-art low flow drip irrigation system that saves up to 20 per cent of the water used with standard irrigation. Soil covers are spread over the ground which both keep the moisture in the soil as well as almost eliminating the use of chemicals to control weeds.
The project has already demonstrated its sustainability credentials to the local community in terms of biodiversity conservation and low water use and Ferreira said he was looking forward to continuing to showcase this 'farming with nature' approach.
"We knew from the outset of this project that farming with a nature reserve would be a topic for discussion," he said. "In the last few years, I'm so proud of our achievements and that we've shown we can grow avocados on this property using minimal water and protect endemic biodiversity at the same time."