Project aims to develop and refine sustainable farming practices for the avocado industry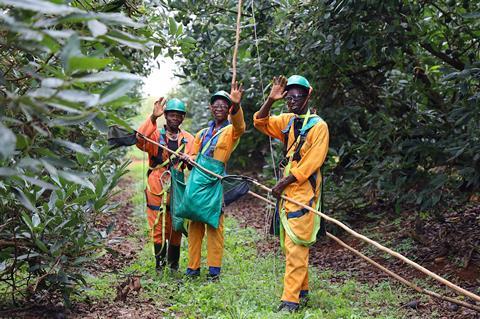 Westfalia Fruit has harnessed the power of virtual reality technology to allow visitors of this month's Fruit Attraction and IFPA Global Show to take a virtual tour of its Orchard of the Future.
Spanning 13ha within Westfalia's Estate in Tzaneen, South Africa, the orchard was created to further the company's understanding of avocado cultivation by serving as a living laboratory, allowing researchers to bridge the gap between laboratory studies and real-world agricultural challenges.
Its goal is to develop and refine sustainable farming practices for the avocado industry, focusing on four critical areas—water usage, environmental management, disease control, and genetic efficiency.
Westfalia said the project represents "a pivotal advancement in avocado cultivation, underpinned by over 40 years of research and a commitment to sustainable practices".
Sustainability has been at the heart of Westfalia Fruit's mission from its inception 74 years ago and is encapsulated in the motto of its founder Dr Hans Merensky, 'To Do Good'.
"The Orchard of the Future project is the manifestation of this enduring commitment. It encompasses four pivotal focus areas, each with far-reaching implications for the entire avocado industry," the company said.
"It provides an expansive canvas where various growing conditions and stresses can be meticulously studied. This resource allows researchers to monitor and assess tree responses, ultimately enhancing our understanding of avocado cultivation and optimising various factors."
"While rooted in South Africa, the Orchard of the Future extend their significance worldwide. Experimentation with these technologies in diverse climatic zones and soil types is vital to ensuring their global applicability," Westfalia said.
Dr Zelda van Rooyen, research manager at Westfalia, commented: "Westfalia Fruit's Orchard of the Future initiative exemplifies a commitment to pushing the boundaries of avocado cultivation. Through continuous research, experimentation, and knowledge sharing, this project is poised to revolutionise the industry.
"It pays homage to the enduring legacy of the company's founders and their dedication to sustainable and innovative avocado farming practices, ensuring a fruitful and prosperous future for all growers".