Recent research suggests the antioxidant content of blueberries can counteract the negative effects of strenuous exercise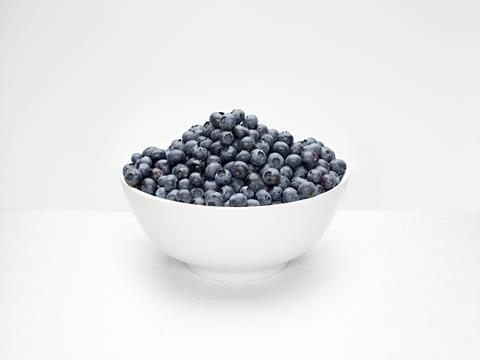 Latest findings from British Berry Growers' consumer campaign Love Fresh Berries have found that the consumption of blueberries can boost workouts and aid recovery time, preventing damage to muscles and age-related diseases.
A new scientific paper published in the International Journal of Environmental Research and Public Health concluded that eating blueberries before or during exercise can prevent the wear and tear of skeletal muscles and reduce a process called oxidation, the group revealed.
Strenuous workouts can induce 'oxidative stress' and inflammation in skeletal muscles, which can cause a variety of harmful age-related diseases including Alzheimer's to develop, Love Fresh Berries explained.
However, blueberries provide an array of nutrients and phytochemicals that have been linked to reductions in oxidative stress and inflammation, it said.
"The antioxidants found in blueberries can help to prevent free-radical damage to the muscles and strengthen the tissue – allowing you to get the most out of your fitness regime," a Love Fresh Berries spokesperson said.
Larger studies using more people and specific muscular strength exercises are now needed to build on these findings.
Dr Emma Derbyshire, public health nutritionist and adviser to Love Fresh Berries commented: "Fitness is central to health and wellbeing. Excessive training can, however, sometimes leave us feeling sore and contribute to a state of 'oxidative stress'. This is a natural process but in excess can contribute to muscle damage.
"Certain dietary and lifestyle strategies may help to dampen this. Blueberries are renowned for their potent antioxidant profiles so could be a logical and useful way to help soothe and alleviate exercise-induced oxidative stress."
British Berry Growers is the industry body for the British berry industry, which is worth £1.69 billion to the UK economy.
Its members supply 95% of the berries (strawberries, raspberries, blueberries, and blackberries) in UK supermarkets.
Formerly known as British Summer Fruits, British Berry Growers directs world-leading berry research, represents the interests of berry growers to government and funds Love Fresh Berries, a year-round consumer campaign that celebrates the taste, health and value of British berries.