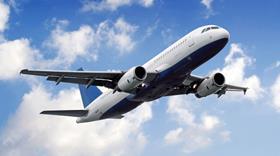 Levy UK & Ireland, Compass Group's sports and hospitality division,has announced it will no longer use airfreight to import produce for venues across the UK and Ireland.
The company said the decision represents a "significant step" towards its ambition todeliver carbon-neutral menus in as many of its venues as possible.
The move will see a greater emphasis placed on British seasonality by the Levy procurement team and executive chefs when planning menus across venues including Tottenham Hotspur Stadium, The O2 Arena and the All England Lawn Tennis Club at Wimbledon.
This sharpened focus on seasonality will see Levy chefs using runner beans, asparagus and seasonal berries instead of previous imported items such as fine beans, South American asparagus and airfreighted berries from across the world.
Levy has worked closely with Foodbuy, the procurement arm of Compass Group UK and Ireland, to analyse the journey of all food produce supplying Levy UK venues and ensure that point of origin is specified and clearly labelled on the fruit and vegetables used by company chefs.
Freight transport collectively accounts formore than seven per cent of all global CO2 emissions, according to theInternational Transport Forum. And airfreight is thought to be the most carbon-intensive method of transporting fresh produce.
As well as championing British seasonal produce, Levy said it remains committed to reducing food waste, limiting reliance on animal protein across its menus, and promoting a greater proportion of 'plant-forward' options across all its venues and hospitality tiers.
The company said it has an "ongoing commitment to measuring and actively reducing carbon impact as a food business across its venue portfolio, as well as achieving bold net-zero carbon emissions targets".
Managing director Jon Davies added:"On the procurement side, it's about finding alternatives to airfreight that are less harmful to the environment. Lots of green vegetables which can be grown right here in the UK are unnecessarily imported from abroad via this method, which carries a huge cost to the health of our planet.
"We will still supply produce such as tropical fruits and avocados where there is demand, but it's about finding producers closer to home – continental Europe, for example – or less harmful methods of transportation that reduce our carbon impact on the planet, such as boat, road or rail."