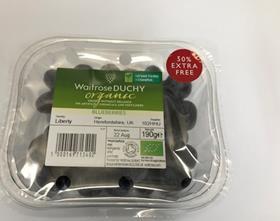 UK food shopping habits have become moreinfluenced by ethics and sustainability over the past year, according to new research by agriech data specialist Proagrica.
Nearly half (48 per cent) have been paying greater attention to the provenance of their food, for example by checking kitemarks, since the start of the pandemic, according to the firm.
The survey of more than 1,000 UK adults also showed that 71 per cent are reducing food miles by purchasing local produce, while 57 per cent are shifting to less-polluting food types, reducing their meat and dairy consumption.
Furthermore, over a third of consumers (37 per cent) say they are now eating more organic food, with the same number choosing more meat substitutes in their diet, such as plant-based meat and pea protein.
The research also revealed what UK consumers think the agricultural sector needs to prioritise in order to meet its environmental responsibilities: 48 per cent think decreasing the use of pesticides is the number-one consideration, while 20 per cent see the main focus as reducing water use through smart irrigation, rainwater recycling and recovery and other methods.
Graeme McCracken, managing director at Proagrica, said:"Many were making considered food choices to minimise their carbon footprints before the pandemic. However, our research shows Covid-19 has pushed more people to think about the types of food they are eating and how this is produced. This is informed by two underlying concerns: environmental impact and health.
"With more shoppers actively looking for certification kitemarks when shopping, the pressure is growing across the food supply chain to prove ethical standards are being upheld.
"The industry must work collaboratively to build a food system that is entirely traceable. This is a chance for the food sector to prove it puts sustainability at the heart of all it does. While it would not make sense to do anything otherwise, we need to be able to demonstrate this to consumers."