Wet and chilly weather spells potential supply issues, says British Growers Association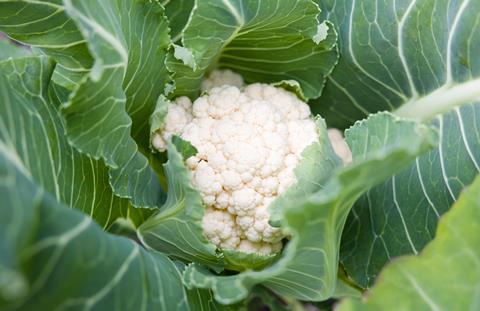 UK vegetable growers have warned of possible supply shortages over the coming months as dismal British weather delays production.
Plantings of UK field vegetable crops are "seriously behind" due to a very wet March and an unseasonably cold April, which means much domestic produce will be available later than usual, according to the British Growers Association (BGA).
Following last summer's drought and a cold dry winter, it was the wettest March in England since 1981, according to government statistics.
BGA CEO Jack Ward told FPJ that any vegetable that has to be drilled (planted outside in soil) was affected, meaning crops such as brassicas, new season carrots, lettuce and vining peas in some parts of the country are delayed by four weeks or more.
"We really needed an early start to the new vegetable season, with plantings starting in February/March. But March was a complete write-off, and the wet, cold weather continued into April," Ward said.
Meanwhile, Spanish winter vegetable arrivals into the UK are coming to a close this week, and UK greenhouse salad vegetable production (tomatoes, peppers, cucumbers) is short due to reduced and delayed planting brought about by high energy costs, he said.
"This means supermarkets may be scrabbling around for vegetable supplies for May and June," Ward said. "The current situation underlines how dependent our food supply is on the weather."
He added that the present mood among UK vegetable growers is "pretty despondent".
"It has been difficult to cover costs from the market, margins are very thin. It has been difficult to get labour, and now the weather is not helping. Many [growers] are asking themselves, 'Why are we doing this?', and some are leaving to do something else," Ward said.
One major UK grower-importer reminded the FPJ that the transition from one supply country to another is invariably difficult, since the crop changeover is always weather dependent.
"It's not unusual for one country's winter crop to finish early and another county's spring or summer crop to start late," they said. "And that's the skill of suppliers and importers to manage that transition with our customers."