In July French logistics group Seafrigo acquired British forwarder Perishable Movements Limited to create PML Seafrigo. Regional CEO for the UK, Jason Spencer Knox, tells Fred Searle about the combined company's bold ambitions to capture market share and build a vertically integrated global perishables network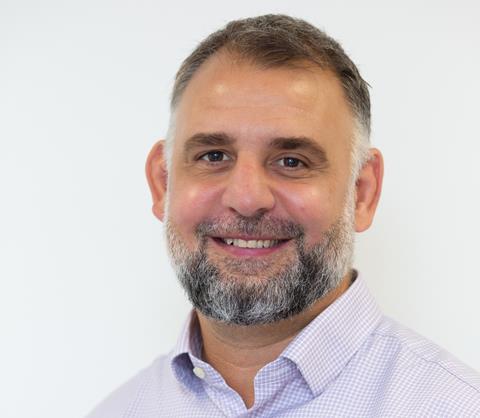 What are you trying to achieve with PML Seafrigo?
In the fruit and veg industry, it's very much about knowing where your product is, who's got it, how long it's in transit, temperatures and so on. So, if you ship your product through a network that's all internal within a single organisation, you have more control.
Our goal is to create the first truly integrated global perishables network, so that if you choose us as your logistics partner, your product goes in at PML Seafrigo at one end and it comes out at PML Seafrigo at the other.
We want to reach a point where, across our international network, we control all the airfreight, all the ocean freight, and we do the customs clearances and any other checks that we're allowed to by the local authorities.
We also cover road freight and have our own fleet of trucks, and we have our own warehouses, so we're very asset-heavy compared to a lot of other logistics companies. We still have to outsource certain services in locations where we're not so mature as a business, but where we are mature, we already have the full stack.
Tell me about PML Seafrigo's new logistics solution for EU exporters to the UK.
One of the things you see with Brexit is there's less and less produce going out of the UK to the EU. There's also less coming in at times, but we're still such an import-oriented nation that we will always need European produce, so you find that there's an even bigger deficit of backloads for the European hauliers.
If a Spanish haulier coming into the UK has to drop something in Birmingham, for example, a lot of the time there may not be backloads for them. So, what we're proposing with the PML facility in Lympne near Dover is that they can drop their goods off with us or even stick them on a boat accompanied and we'll pick them up, bring them into our facility, and do all the clearances. Then we'll do the distribution out to the rest of the UK.
Pre-Brexit this was not a major issue. We've always been more of an import nation than an export nation, but it's become magnified because of Brexit. As a result, we've got a lot of exporters from the EU nibbling on this one. This is a new way to do things: bring the produce to us and we'll move it on in the UK for you.
What was behind Seafrigo's decision to acquire PML?
In the UK and Ireland our strategy has been to expand organically on the ocean freight side and to search for an acquisition on the airfreight side. I looked at the UK and, like everywhere, the logistics sector is quite fragmented, but certainly PML are the market leaders when it comes to airfreight at Heathrow.
There really isn't anyone doing what PML does when it comes to some of their value-added services and the speed to market in fresh produce. So, we could have spent five to 10 years trying to have a scrap and take market share from the likes of PML and some of the other players, or we could join forces.
Our owner Eric Barbé was very amenable to buying into the UK airfreight market, especially when you've got a player like PML that has the reputation, the brand, and the expertise.
As the world's changing, [PML CEO] Mike [Parr] was keen to become part of a larger network, but one that still has a family feel. Seafrigo is still owned by Eric Barbé who set it up 47 years ago. It still has that tight-knit club feeling, and the sort of entrepreneurial ability and flair that stock exchange-listed companies don't seem to have because they're not as agile.
Are you hoping to gain market share in the UK from your competitors in the logistics sector?
One hundred and ten per cent. I'm a big sportsman, and this is my sport. If the competition is good, they keep us away from their customers. If they're not up to it, we'll be looking to take some market share.
PML historically is an airfreight business. It has ocean freight as a service, but it's never been the core part of the business. We're very much focused on becoming the leading player in both airfreight and ocean freight. And in addition to that, we're building a road freight product, as well as the distribution services we're going to be offering with our Kent facility.
So, we're in it to win it. And that's by being fair and offering a really good service at a competitive price. There's a lot of opportunity for us. This company is very much about investing in its growth and development.
It's been a difficult few years for the international logistics sector. What position do you feel the industry is in now when it comes to consistency of supply to the UK?
The pandemic caused all sorts of chaos. At certain points, ports closed and there were no planes in the sky. But one of the things people don't really talk about is the fact that every shipment required about five times as much work because of all the changes in the logistics network, which forced us to redirect shipments and somehow find a way through.
Unsurprisingly, this took quite a heavy toll on staff in the logistics sector. But businesses didn't suddenly hire five times as many people; in fact, some were scared and started to lay people off and put them on furlough. Whoever you were in logistics at that time, you really needed to look after your people and their mental health. So Covid was a particularly tricky period, but that has now started to regulate, which I'm really pleased about.
Now that ports are fully up and running again, the cost of ocean freight has dropped considerably, and is now lower than it was pre-pandemic. There's been a bit of a dip in terms of pricing, but I think it will regulate back up to pre-Covid levels. Since Covid, the cost of airfreight has also fallen by up to 50 per cent on some trades, such as Asia to Europe, and Europe outbound sits approximately 15 per cent lower. Much more belly capacity and less shipments equal lower prices.
What impact does Brexit continue to have on fresh produce logistics in Britain
The big talking point in UK logistics is still Brexit. And when it comes to border checks between the EU and the UK, my view is that common sense should prevail.
It's challenging to manage a business and forecast how you move forward when the goalposts are constantly shifting. I understand why the government keeps delaying import checks – because it simply isn't ready for them – but when you have a plan and then abandon it at the last minute, it causes chaos down the chain for everyone.
Having said that, it's great news that fresh fruit and vegetables arriving from the EU will be exempt from border checks. And I think the FPC did a fantastic job in making the government see sense.
I just hope we get a bit of clarity going forward, so that everybody can plan and do their job properly. You don't change the rules of a rugby match halfway through the game.
What future do you see for airfreight at a time when certain retailers are trying to reduce their carbon footprint by banning airfreighted produce?
It's a supply and demand thing, and I think the demand will always be there for airfreight in certain products. However, I fully back sustainability initiatives in the fresh produce sector. For example, certain products that have traditionally been airfreighted are now starting to be sea freighted as well. There seem to be a lot more frozen strawberries coming in from Egypt, for instance.
I'm no technical expert, but there are developments regarding the gases you can put into containers to extend the life of produce. So, there are more things that can be done, and it's not only about the produce; it's also about the packaging and the environment that the produce is transported in.