FruPro believes its collaboration with importer Kölla UK and charity network FareShare show the fight against waste is gaining momentum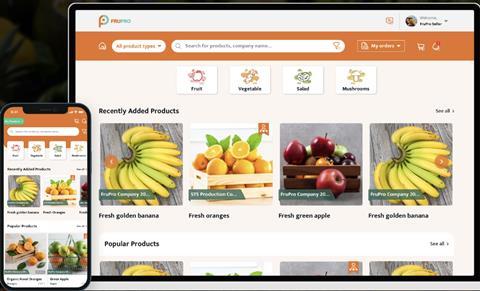 FruPro, the digital fresh produce marketplace, has welcomed a huge donation of produce from FruPro partner Kölla UK and called on more businesses to join its fight against food waste.
Kölla UK was able to donate 21 tonnes of category 1 satsumas, equating to around 50,000 meals, by labelling its produce "for donation" on the FruPro platform. FruPro was able to manage the rest.
Through the company's collaboration with FareShare, the supplies were distributed to foodbank networks and charity outlets, where they reach people most vulnerable to food shortages, it stated.
FruPro co-founder and COO Ollie Morley-Fletcher commented: "We are constantly working to make the supply chain more efficient and urgently trying to reduce food waste. Supermarkets already have good connections to food banks and charities, but the rest of the supply chain is missing this link. So, our impact focuses on the whole supply chain.
"Through the FruPro platform, we have given the rest of the players the chance to redistribute produce to those who need it most whilst also giving our users a value for that. Collaborating with FareShare, FruPro help businesses quantify their donations. By donating and therefore helping social causes, companies can develop their brand identity to be one with an ethical cause."
Morley-Fletcher said the "fantastic" Kölla UK donation showed the momentum behind the movement. "As we onboard more companies, and the market liquidity improves, we expect to see these donations becoming more habitual and are incredibly excited to be at the forefront of this development," she said.
Bego Granja Otero, commercial director at Kölla UK, added: "The donation to FareShare was very easy and all communication and assistance provided by the FruPro team was very good. FruPro clarified technical issues for us."