Welsh institute with a focus on food security becomes LEAF Innovation Centre to help the organisation develop more sustainable farming methods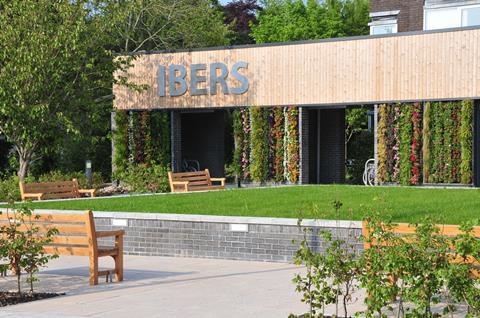 Aberystwyth University's Institute of Biological, Environmental and Rural Sciences (IBERS) has joined LEAF's UK network of innovation centres and demonstration farms.
IBERS is internationally recognised as a unique base for inter-disciplinary scientific research into the global challenges of food security, bioenergy, sustainability, and the impacts of climate change.
It joins 16 other research centres and 41 demonstration farms, who make up the LEAF Network. The network brings together some of Britain's most forward-thinking farmers and research centres to demonstrate and develop more sustainable farming methods, delivered through Integrated Farm Management (IFM).
Speaking at an event on 25 May to mark the institute's launch as a LEAF Innovation Centre, LEAF's technical director Vicky Robinson said: "Research, innovation and their grass roots on-farm applications are the cornerstones of the LEAF Network.
"The UK is a world leader in research and the development of new thinking and technologies around more sustainable food production. Translating these ideas and innovations at a practical farm level is key to driving forward more resilient and regenerative global food and farming systems.
"The new discoveries and ideas from our innovation centres are cascaded down to our demonstration farms who, in turn, test that they are practical and economically viable out in the field.
"Wider dissemination to the farming community is then driven through on-site visits, talks and training. In essence, it's a great example of a circular approach to knowledge generation and exchange."
Robinson added: "We are hugely honoured to welcome IBERS to our LEAF Network. As well as developing the next generation of biologists, its research facilities covering plant genetics, phenotyping, biorefining and food processing together with the IBERS Biobank, will enable us to tap into a huge range of research outputs and engagement activities, for the benefit of our farmers, growers, members, and the wider farming community."