Aldi offers British consumers the cheapest 'Wimbledon at home' picnic ingredients, finance experts at CashLady.com reveal
Consumer finance experts at CashLady.com have named Aldi the cheapest supermarket to buy a 'Wimbledon at home' picnic.
Researchers investigated the prices of key Wimbledon picnic essentials – including strawberries, carrots and cucumbers – at nine leading supermarkets then ranked them in terms of their value for money, with one being the cheapest and nine the most expensive.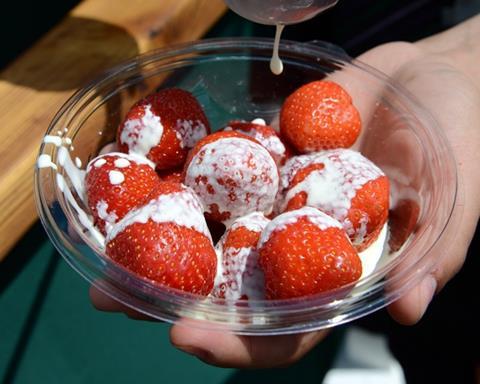 The items included in the research fed a party of four and consisted of scones, strawberry jam, strawberries, pouring cream, smoked salmon, mackerel, oatcakes, pork pies, carrots, houmous, cucumber, prosecco and Pimms.
The findings concluded that Aldi is the cheapest place to shop to source Wimbledon picnic essentials, costing £23.37 in total. Also ranking in the top three were Lidl and Tesco, beating Asda and Morrisons. The most expensive essentials were found at M&S, where a Wimbledon picnic costs £41.49.
Commenting on the findings, CashLady.com's consumer finance expert Dan Whittaker said: "Wimbledon is undoubtedly one of the most exciting sporting events of the year for Brits, and what better way to join in the fun than by recreating a famed Wimbledon picnic at home? We all associate Wimbledon with its strawberries and cream, but we wanted to find out where you can get them at home for the cheapest cost without having to hop around different supermarkets.
"When you're trying to save, research and preparation are key. Investigating price comparisons and seeking out bargains before a shopping trip will help you to make more informed buying decisions, and saving money on your Wimbledon essentials will make them taste even better."