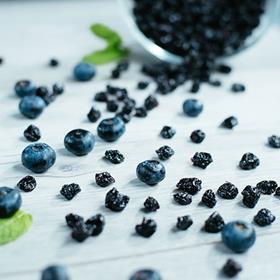 UK fruit business J.O. Sims has added to its ingredient range with the launch of a new line of dried fruits in collaboration with Ocean Spray.
Together, the suppliers have launched a range of infused dried fruits, facilitated through J.O. Sims' stake in the Polish apple ingredient manufacturer Zarecki Foods.
The relationship between J.O. Sims, Ocean Spray and Zarecki Foods will initially focus on producing infused dried sour cherries, as well as cultivated blueberries and blackcurrants to be used predominantly in baked goods, breakfast cereals and snacks.
Zarecki Foods has invested in anenvironmentally friendly newvacuum infusion plant, and is working in collaboration with farmer-owned cranberry co-operative Ocean Spray, to bring Ocean Spray-branded infused dried fruit to its UK customers.
J.O. Sims said the partnership will mean greater choice and supply chain stability for its customers, as the company will oversee all aspects, from raw material selection to delivery.
In partnership with Ocean Spray for more than 60 years, J.O. Simsmarkets Ocean Spray cranberries sold as ingredients to B2B customers in the UK.
MD of J.O. Sims, Christopher Sims, said: "Weare thrilled to be able to work with Ocean Spray in licensing its brand for dried fruits made by Zarecki foods.
"We are delighted that the Ocean Spray team have contributed their extensive infusion technology knowledge and expertise to this new range ofhigh quality infused dried fruits, which will be a perfect addition to our existing speciality ingredient range."
Lee Doleman, Ocean Spray's general manager for ingredients EMEA, added:"We areexcitedto work with J.O. Sims and Zarecki on this project, which willgreatlyexpand our product portfolio in the UK and Europe.
"This is a unique opportunity for our historic brandto both champion thehighest quality fruit ingredientswiththe security of locally sourced European raw materials, while also leveraging the exceptionalmanufacturing facilities at Zarecki Foods."