Collaboration with Westminster Kingsway College aims to educate culinary students in seasonal produce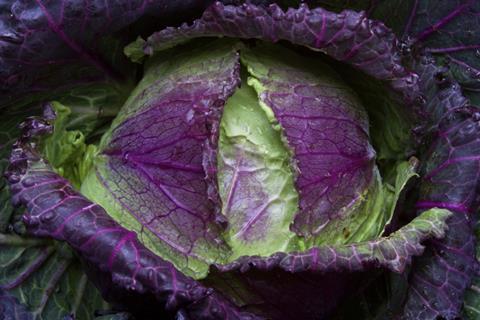 Traders at New Covent Garden Market (NCGM) have partnered with Westminster Kingsway College's School of Culinary Arts to help educate the next generation of chefs.
A diverse range of fresh produce is being supplied by wholesalers in each month of 2023, along with a monthly fact sheet, to help students learn about seasonal fruits and vegetables.
According to the Covent Garden Market Authority, the new initiative aims to shine a light on how and where different products are grown; their nutritional value; and the way the supply chain works.
José Souto, senior chef lecturer in culinary arts at Westminster Kingsway, said: "Every top chef in London will work with a trader at the market, so to get them engaged at this stage of their development is really important."
Paul Grimshaw, managing director of NCGM distributor D.D.P., added: "There is a big focus on seasonality and sustainability, and a lot of the product will be British, but we'll also be including imported product, for example pomegranates in January, to let them know about how the supply chain works more broadly."
Among the products sent to students in January were January King cabbages, supplied by D.D.P. They were grown by DE & DM Drinkwater, a long-established family business specialising in seasonal vegetables and soft fruit, run from Washbrook Farm, Ebrington, in the heart of the Cotswolds.
The Drinkwater family started vegetable growing in the late 1940s and successive generations have joined the business after leaving school.
Passionate about local, seasonal vegetables which generate minimal food miles, the Drinkwaters sell a large proportion of their crop to local wholesalers and retailers. They also supply selected wholesalers a little further afield, including S Thorogood in New Covent Garden Market, which in turn supplies D.D.P.
January King is a cultivar with intermediate morphology between Savoy cabbage and white cabbage. It is a traditional, hardy variety that is more resistant to frost and copes better with wet weather than some other cultivars, so it does well in the British climate, surviving all but the harshest winters.
Although January King has a longer season than the name suggests, it was most probably named due to its peak growing window.
The variety, which has been grown in England since at least the 1860s, forms heavy, densely packed heads of purple-green leaves.
It has a more intense, even earthy flavour than many cabbage varieties, with a sweet, delicate and tender taste.