Union wants to work with Defra to improve the Sustainable Farming Incentive and make it inclusive and viable for all farmers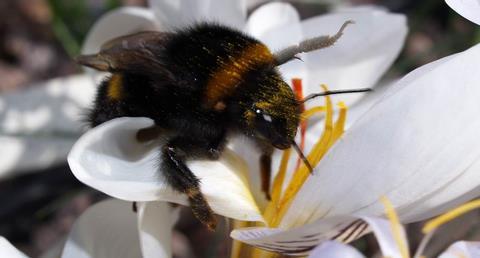 Defra's Sustainable Farming Incentive (SFI) scheme is now open and the NFU is encouraging farmers to review what is available for their farm business.
Following the scheme's launch on 30 June, the union reiterated its commitment to work with Defra to improve the scheme and make it inclusive and viable for all farmers.
NFU vice president David Exwood said: "Today is an important day for farmers in England as the first scheme of Defra's new Environmental Land Management (ELM) programme is launched.
"Britain's farmers are proud to produce high-quality, climate-friendly food for the nation, as well as delivering for the environment, and I would encourage all farmers to review the options that are available to them under the Sustainable Farming Incentive (SFI).
"There will be practical options available for many farms, but it is for every farm business to decide what works for them. That factor alone will ultimately determine the success of the SFI."
"The NFU has been consistent in its view that there is much more to do to ensure this scheme is open to every farm business, for example tenant farmers, with viable options for all that couple sustainable food production with viable environmental measures.
"Our aim has always been for these new schemes to fairly reward farmers for those public goods and to continue and enhance this work."
Exwood added that the NFU remains committed to working with Defra to improve its ELM schemes more generally.
"In particular, the NFU is arguing that Defra needs to offer farmers a net zero standard, which starts with soil and includes a consistent approach to measuring progress on farms, and that schemes need to ensure the viability of farming in our precious uplands," he said.