Science minister identifies "huge opportunity" for UK in agritech and other areas because Brexit allows UK to become "global testbed"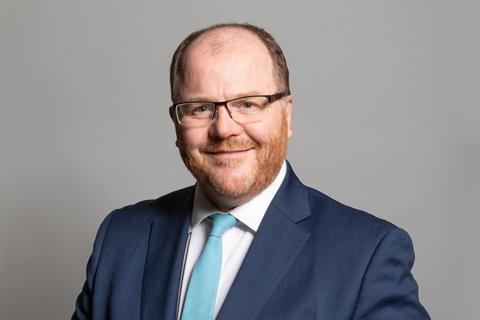 Agritech should be a key focus for British scientific innovation post-Brexit, UK science minister George Freeman has suggested.
In a speech to centre-right think tank Onward on 11 January, he said the UK would need to set "realistic" ambitions if it is excluded from EU science schemes, Politico reported.
Britain has applied to join EU programmes including the Horizon Europe research and development framework. But the European Commission has refused to sign off on Britain's involvement until a dispute over post-Brexit trade rules in Northern Ireland has been resolved.
Freeman stressed the importance of new UK funding initiatives designed to facilitate bilateral projects with non-EU science powerhouses such as Japan, Switzerland and Israel.
"We will need to carve out a realistic role which draws on our historic strengths," Freeman said.
This could see British science focus on areas such as agritech, the gene editing of crops, functional foods, and synthetic biology, as well as space and biosecurity.
Freeman said there is a "huge opportunity" for the UK in these areas because Brexit allows the country to become "a global testbed" and regulate in an "agile" and "responsive" way, Politico reported.
He added: "If we cannot play in the European Cup of science, then we must simply have to go and play in the World Cup of science."
If excluded from EU science initiatives, the minister said the UK would also put more funding into fellowships for foreign researchers, cutting-edge technologies, and global collaborations.