The organic farming association argues the government should prioritise a Food Bill over genetic engineering deregulation in order to boost UK food security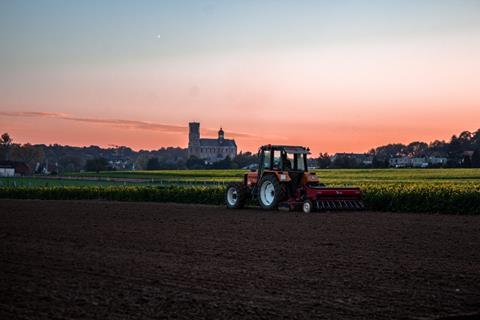 UK organic farming group the Soil Association has reacted with dismay at the government's decision to introduce the Genetic Technology (Precision Breeding) Bill to Parliament today (25 May) ahead of the Food Bill called for by the National Food Strategy.
In a press release, the Soil Association accused the government of prioritising new genetic engineering deregulation legislation, which paves the way for genetically edited plants then animals to be grown and raised for food in England, over a Food Bill that could transform the UK food and farming system. The association argued that today's move "smacks of a government casting around for silver bullets".
Soil Association policy director Jo Lewis said: "We are deeply disappointed to see the government prioritising unpopular technologies rather than focusing on the real issues – unhealthy diets, a lack of crop diversity, farm animal overcrowding, and the steep decline in beneficial insects who can eat pests."
If passed, the Genetic Technology (Precision Breeding) Bill would relax regulations for gene-edited, not genetically modified (GM) products, and would at first apply only to plants.
Lewis added: "Instead of trying to change the DNA of highly stressed animals and monoculture crops to make them temporarily immune to disease, we should be investing in solutions that deal with the cause of disease and pests in the first place. History has proven that GM only benefits a minority of big businesses with a major rise in controlling crop patents and unwelcome, profitable traits such as herbicide-resistant weeds."
In its statement however, the government said the new legislation launched today will enable innovation that will boost food security.
"Outside of the EU and free to set rules that work in the best interest of the UK, this Bill will enable the development and marketing of precision bred plants and animals which will drive economic growth and attract investment into agri-food research and innovation in the UK," the government said.
Precision breeding technologies, like gene editing, will give UK scientists the power to help farmers and producers develop plant varieties and animals with beneficial traits that could also occur through traditional breeding and natural processes, but in a more efficient and precise way, it added.
Environment Secretary George Eustice said: "Outside the EU we are free to follow the science. These precision technologies allow us to speed up the breeding of plants that have natural resistance to diseases and better use of soil nutrients so we can have higher yields with fewer pesticides and fertilisers. The UK has some incredible academic centres of excellence and they are poised to lead the way."