California Prune Board welcomes 0% tariff announcement on UK import of prunes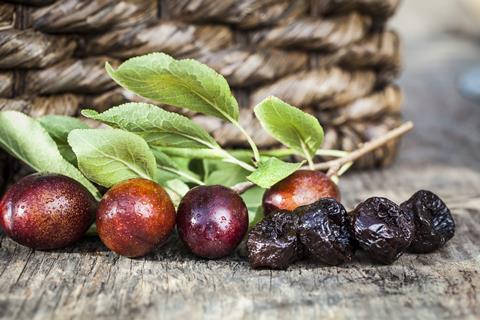 US trade body the California Prune Board (CPB) has welcomed the UK government's decision to suspend the UK import tariff on dried prunes.
Effective from 1 January 2023, the suspension sees the removal of the 8% tariff until at least 31 December 2024. This follows an application led by the CPB through the Nut & Dried Fruit Trade Association (NDFTA) on behalf of its UK trade members.
The CPB said the decision gives UK dried fruit importers greater choice and is likely to be welcomed by importers.
Esther Ritson-Elliott, cirector of international marketing and communications for the California Prune Board (CPB), said: "Removing the tariff gives our industry a level playing field, and UK trade access to premium, greater tasting prunes that will appeal to consumers.
"Supporting the UK trade, the CPB invests significantly in marketing to raise brand awareness of its prunes in the UK, with a series of promotional activities including PR, advertising, and social media campaigns. The Board also leverages its brand ambassadors - chef and TV presenter, Peter Sidwell, and registered dietitian and professional nutritionist, Jo Travers - to further showcase the nutritional and taste benefits of its produce."
High in vitamin K and as a source of manganese, which contribute to the maintenance of normal bones, California Prunes this year won the seal of approval from the Royal Osteoporosis Society, which awarded the California-origin dried fruit its coveted 'Bone Health Approved' accreditation.
"The California Prunes logo is also available for use on-pack, free of charge, under licence from CPB, adding further quality assurance for health and origin-conscious consumers," the CPB said.