Lack of funds in AI developments are a concern for agriculture leaders, according to new research from global digital transformation consultancy Kin + Carta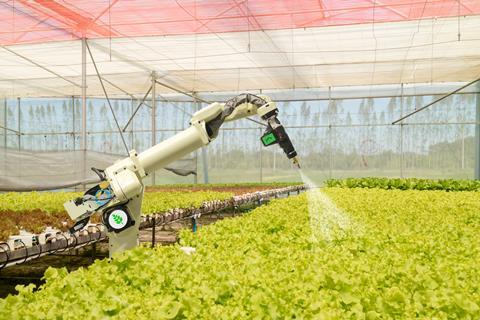 Almost half of agriculture business leaders (43 per cent) see AI and machine learning as key to the digital transformation of the sector, according to new research.
However, the same study also shows that these disruptive technologies are causing sleepless nights for leaders, with 41 per cent attributing that 'tech anxiety' to insufficient funds.
The research, from global digital transformation consultancy Kin + Carta, defines 'tech anxiety' as the feeling senior leaders have as a result of the rapid pace of advancements in technology that are causing concern when it comes to how their business operates.
Agriculture leaders' self-reported worries show that factors and technologies with the most disruptive potential generate the highest level of anxiety.
Some 27 per cent of agriculture leaders cite AI (including GenAI) and machine learning as their biggest worry, while 24 per cent are concerned about sustainability strategy and tracking.
The findings are collated in '2024 Leadership Priorities in Tech: Leading through tech anxiety in Agribusiness' as part of Kin + Carta's industry-spanning '2024 Leadership Priorities in Tech' report, which showcases priorities and concerns from 800 senior business leaders in the US and UK.
The sample was made up of c-suite executives and senior decision makers in £800m-plus turnover/US$1bn-plus revenue organisations.
Due to its transformative potential for overcoming the major sustainability hurdles faced by the sector, senior agriculture business leaders recognise the importance of getting AI and machine learning implementation right.
Consequently, the report shows that 92 per cent of agriculture businesses plan to invest in data over the next year in order to aid strategic decision-making around rollouts.
"Agriculture is a sector at the forefront of innovation as farmers turn to artificial intelligence and machine learning to de-risk production," said Richard Neish, global chief strategy officer at Kin + Carta.
"In this collision of old and new it's no surprise that change is evoking mixed feelings – optimism tempered by a degree of trepidation. You need to invest in the right places to drive significant impact.
"Digital transformation may seem daunting, but it also unlocks exciting possibilities," he added. "Strategic data investment can help agriculture business leaders to harness new capabilities while mitigating risks."