Fresh produce giant is recognised for its work in crop production, economic value, and medical services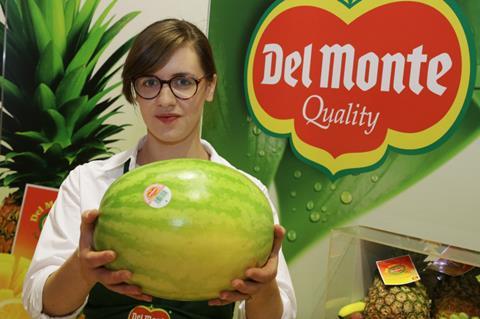 Del Monte has revealed that it has been named a Humankind 100 Company for the second year in a row.
The Humankind 100 list, compiled by Humankind Investments, honours companies that have a significant and positive impact on various critical areas, including access to food and clean water, healthcare, and digital services.
The ranking is based on the proprietary metric known as Humankind Value, which estimates the overall dollar amount a company generates for investors, consumers, employees, and society at large by assessing the benefits provided to humanity.
Del Monte earned a spot on the Humankind top 100 due to crop production (US$26.1bn), economic value (US$2bn), and medical services (US$745.6m), it revealed.
Humankind describes crop production as the production, harvesting, storage, transportation, or sale of food or bringing food to consumers; economic value as offering consumers goods and services that they value, paying employees for their labour in producing goods and services, and providing value for shareholders; and medical services as the production and distribution of medical devices and the delivery of medical services contributing to life expectancy and quality of life.
"Being recognised as a Humankind Company for the second consecutive year demonstrates our dedication to making a positive impact," said Mohammad Abu-Ghazaleh, chairman and CEO at Fresh Del Monte.
"We remain committed to creating value not only for our shareholders but for the communities we serve and operate in, which are at the heart of everything we do," he noted. "This award is an honour for all of us at Fresh Del Monte and inspires us to continue our efforts in creating a Brighter World Tomorrow."
The company was also recently honoured as one of America's Most Trusted Companies by Newsweek for the second consecutive year.
In the Food & Beverage category, the company secured the number 14 spot for consumer, investor, and employee trust.