Global supply chain management system tracks perishable goods from the growing environment to the point of sale
DeltaTrak has announced that it has been issued a patent by the US Patent and Trademark Office pertaining to its FlashTrak Global Chain of Custody (CoC) information management system that was introduced in November 2022.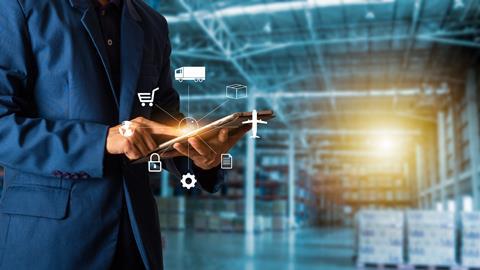 FlashTrak CoC expands the functionality of the group's FlashTrak platform to provide detailed supply chain traceability, helping stakeholders identify all entities associated with an order, predict product quality, trace shipment information, and confirm compliance with government regulations.
"The journey of perishable goods from the growing environment to consumers is critical to prevent spoilage, reduce waste and ensure product safety," DeltaTrak stated. "Due to siloed, antiquated systems, no single entity has comprehensive data on the entire journey of a perishable good.
"Historically, a user needing CoC information would spend considerable time and energy logging on to different, often redundant applications to piecemeal information," the group continued. "Until the creation of FlashTrak CoC, no data combined commercial and quality data into one integrated platform to reveal patterns, inefficiencies, problems, or solutions in the perishable commodity supply chain."
FlashTrak CoC is a cloud-based platform that serves as a single repository ecosystem of information, aggregating contributions from consortium partners to provide cohesive visibility into the supply chain and yield complete transparency.
It is designed to provide actionable data enabling users to identify all suppliers related to any order and the shipments associated with the order.
"This kind of critical business information is traditionally found in separate, disparate systems making it difficult, expensive and time consuming to gather and analyse all the data required to make smart distribution decisions," said Fred Wu, DeltaTrak founder and CEO.
"Our patented CoC platform gives users access to key outputs needed to make smarter and faster decisions, helping reduce operational costs, protect product quality and even perform precision recalls due to enhanced traceability of problem origin.
"Temperature control during the movement of perishable goods is paramount to ensure shelf life and food safety," said Wu, who noted that pharmaceutical products face the same challenge.
"FlashTrak CoC is the only patented ecosystem platform that integrates both the IoT quality data of the product and the transactional commercial data to provide full supply chain traceability of where and what is the condition of your cargo in real time."