Irrigation company aims to use 45 per cent of recycled plastic in global dripline production by 2030
Netafim has announced the opening of Mexico's largest agricultural plastics recycling facility in Culiacán, with an initial operating capacity of over 3,000 tons of plastic per year.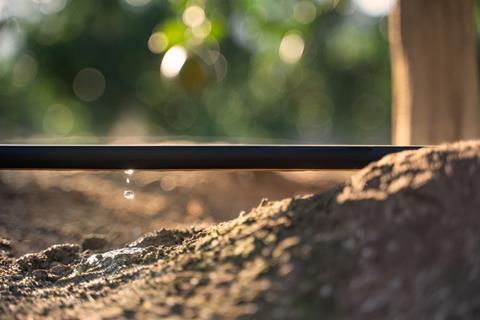 The group, which focuses on sustainable precision irrigation solutions and agricultural projects, said the facility is located in Mexico's vegetable heartland and designed with full circularity in mind.
It will receive used driplines from farmers across the country, where end-of-life irrigation pipes from any manufacturer will be collected, shredded, washed and pelletised.
"The regenerated material will then be incorporated into new driplines, ensuring the high performance and quality standards that have been synonymous with Netafim since its invention of drip irrigation in 1965," the company stated.
Netafim said it was spearheading the irrigation industry's approach to zero waste in farmland and the sustainable treatment of end-of-life plastics, having used over 170,000 tonnes of regenerated plastic during the last few years across its global operations.
Working towards full circularity, Netafim currently operates a variety of recycling programmes including a plant in Fresno, California as well as circularity programmes in Australia, Israel, Peru, Chile and Spain among other countries.
By 2030, Netafim aims to have all its driplines contain at least 45 per cent recycled content.
"At a time when precision irrigation solutions are needed to combat extreme drought and other weather conditions, our global ReGen Circularity Program advances our mission to make farming more environmentally responsible," said Netafim's chief sustainability officer John Farner.
"One of our top five markets, Mexico is a major agricultural exporter and our Culiacán facility provides the region's farmers with an efficient, holistic and rewarding solution to help achieve their sustainability goals," he continued.
"Mexico produces more than 300,000 tonnes of agricultural waste each year. Netafim is proud to work with our customers to minimise the impact of plastic waste on the environment."
Netafim's 40,000m2 plant in Culiacan will incorporate a water recirculation system in all processes; a photovoltaic setup for 100 per cent clean energy source and a state-of-the-art laboratory to ensure that every regenerated pellet is manufactured under strict standards.