Group has introduced its latest citrus varieties from Australia, including the seedless Daisy and Dekopon mandarin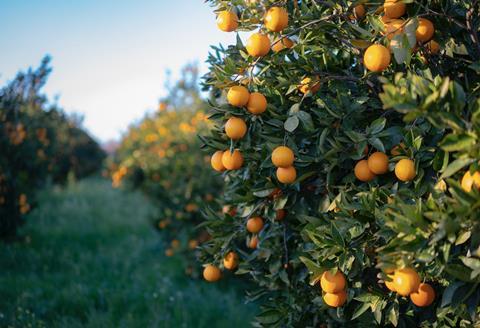 Oppy has said that it is strengthening its international presence by forging relationships with Australian citrus growers, aided by its newly designated field agents in the country Richard Byllaardt and David Stevens.
"We are pleased to be on the ground, helping Oppy establish new relationships," said Byllaardt, who also currently serves as chair of Citrus Australia, chair of Australia and New Zealand's International Fresh Produce Association and board director on the Global International Fresh Produce Association.
Stevens, meanwhile, is a fourth-generation citrus grower, and widely regarded as one of Australia's most experienced citrus agronomists who consults for a number of citrus growers across Australia and is also chair of the Citrus Australia regional advisory committee.
"Richard's and David's invaluable experience and knowledge will greatly benefit our endeavours," stated Oppy's category director of citrus and avocados Rodrigo Lopez. "We are thrilled to have both of them supporting our goal to bring more high-quality Australian fresh produce to North America."
The group has introduced its latest citrus varieties from Australia, including the seedless Daisy and Dekopon mandarin.
"Both of these varieties offer an unparalleled eating experience and exceptional quality," said Lopez.
The Dekopon mandarin is described as having a "unique appearance and delightfully sweet taste", delivering "full and satisfying flavour".
"As the Dekopon requires delicate handling, it is harvested with utmost care to ensure customers receive the highest quality," explained Byllaardt. "We anticipate its arrival to the North American market by early September."
The market won't have to wait as long for the Daisy, however, with fruit expected to arrive at the end of July.
"Daisy mandarins are easy to peel and provide a truly enjoyable eating experience," Lopez outlined. "With their high sugar content and consistent quality, this unique variety from Oppy is seedless and is in high demand among consumers."
Byllaardt highlighted that the varieties not only stood out for their flavour and quality but also for their resilience, requiring fewer pesticides and less water compared to other citrus varieties due to the way they were grown.
Oppy noted that with Byllaardt's and Steven's assistance in adding these and many more varieties, Oppy had experienced growth in volume from Australia over the last decade.
"We are excited about the future and the opportunities it holds for us and our new grower-partners," Lopez added. "We have only scratched the surface of what Australian citrus can offer, and we have no doubt these two varieties will certainly exceed expectations."