US industry commentator known as the Perishable Pundit also founded industry events in New York and London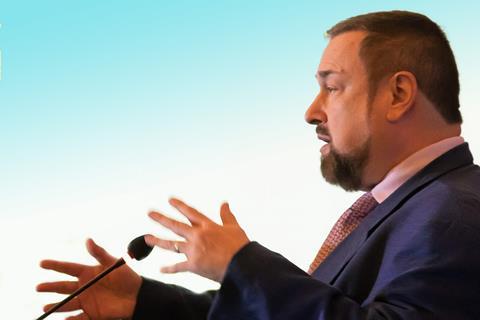 Jim Prevor, founder of US industry magazine Produce Business, has died at the age of 61.
In a statement, his publishing company Phoenix Media Network said it was "deeply saddened" to report that Prevor had "suddenly passed away" as a result of heart failure, following a heart attack and stroke in early October.
"Jim was a force of boundless energy and enthusiasm for the perishable food and fresh produce industry in which he was born and carried a rich family legacy," the group said.
Prevor founded Produce Business in 1985, a move which continued his family's historic association with the fruit and vegetable sector.
Among other projects, the company went on to establish the New York Produce Show and Conference, an event that was later replicated as the London Produce Show and Conference.
His great-grandfather Jacob Prevor had opened a wholesale business in New York at the turn of the twentieth century, after he emigrated from Russia.
Jim's grandfather Harry, his father Michael, and his uncle Sydney all carried on that tradition, before their company Prevor Marketing International was sold to UK-based Polly Peck International for US$12m in the summer of 1988.
"The staff of Produce Business, our company, Phoenix Media Network, and the global perishable food industry, will feel a tremendous void in his absence," said Ken Whitacre, executive vice-president and publisher. "Jim was larger than life and, as such, his spirit will forever be with us, and we will honour his legacy by carrying on his passion and mission to 'initiate industry improvement'."
Jim is survived by his wife Debbie and two sons, William and Matthew.