While year-on-year net sales slide, net income climbs by over US$13m as the group turns in a set of first-quarter results reflecting "commitment to efficiency and optimisation"
Fresh Del Monte has revealed an increase in net income for the first quarter (Q1) of 2023, although net sales slipped back when compared with the same period of 2022.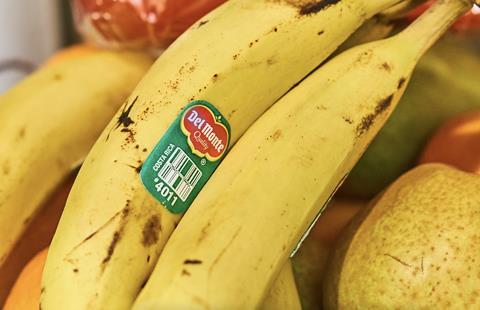 Net sales decreased 1 per cent to US$1.128bn, impacted by lower per-unit selling prices of avocados, lower volumes in the fresh and value-added products segment, and negative fluctuations in exchange rates, primarily in Europe and Asia.
Partially offsetting the decrease in net sales were higher per unit selling prices across most other products and higher banana sales volume, Del Monte outlined.
Gross profit for the first quarter was US$97m, compared with $89.8m in the prior-year period.
Del Monte's operating income for the three-month period was US$74.5, a jump on the US$39.8m in 2022, attributed to the gain on sale of underutilised assets and higher gross profit.
Net income stood at US$39m compared with the US$25.8m recorded in Q1 last year and adjusted net income was up slightly to US$26.6m from US$26.2m.
"Our first quarter results of 2023 are a testament to our focus on profitability as we continue to commit to efficiency and optimisation of resources," said Mohammad Abu-Ghazaleh, Fresh Del Monte's chairman and CEO.
"Our gross profit and margin were strong, which reflects our ongoing strategic efforts to further increase our profitability," he noted.
"During the quarter, as part of our asset optimisation plan, we finalised the sale of three underutilised properties," Abu-Ghazaleh added. "We are laser-focused on being flexible and agile and on identifying market opportunities that will increase shareholder value."