Barba will be responsible for developing Sun World's next generation of table grape varieties
Sun World International executive vice president and chief science officer Jennifer Petersen has announced the appointment of Paola Barba as the company's new table grape breeder.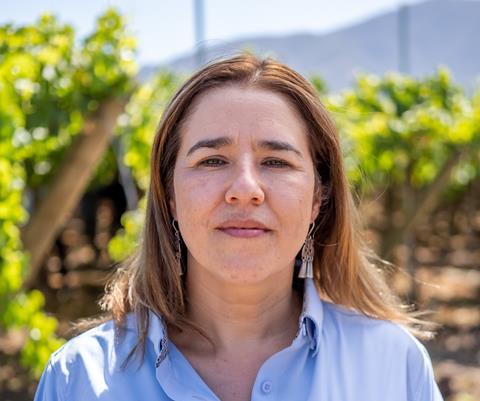 As the new table grape breeder, Paola will be responsible for developing Sun World's next generation of table grape varieties, utilising the company's strong genetics built from decades of breeding by her predecessors.
"Barba's role as the table grape breeder at Sun World is key to the company and the industry's success by ensuring the consistent development of new and improved table grape varieties that delight consumers and ensure the sustainability and success of growers around the world," said Petersen.
"When you have a programme as strong as ours with a breeder like Terry Bacon who is well respected in the field retiring after a long and successful career, it's a challenge to fill those shoes. We are pleased to appoint Paola and hand her the baton to further advance the table grape breeding program. Her years of experience will add depth to our research and breeding endeavors."
Barba has a strong background in biotechnological engineering, grapevine research, and most notably, genetics and breeding. She received her B.S. in Biotechnological Engineering from the University of Chile and her Master's and Ph.D. in Plant Breeding from Cornell University, where she focused her research on the genetics of grapevine disease resistance using new genomic approaches, under the supervision of Sun World's collaborator, Professor Bruce Reisch. Barba recently directed a table grape breeding programme at the Chilean Agricultural Research Institute (INIA), where she was responsible for the release of three new table grape varieties.
"Breeders play a pivotal role in creating varieties that satisfy demand. The pressure on agriculture to be sustainable, while also feeding an ever-growing global population is intense and having outstanding genetics along with excellent management practices are key to success," said Petersen.
"We'll continue to build upon the program's focus to develop grower-friendly varieties and breed for traits such as disease resistance, low inputs, and high yield and quality, while offering an exceptional eating experience. Sun World enjoys an undisputed reputation as a leading source of produce innovation and is at a pivotal place in its growth trajectory. I look forward to building on that legacy while working with our talented Sun World research team,"