New Zealand growers will decide on whether to increase production of Zespri varieties outside of New Zealand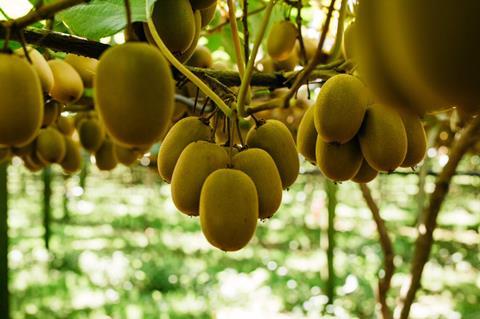 Voting has commenced on Zespri's proposals to expand production of its kiwifruit varieties in countries outside of New Zealand (other than China and Chile).
Zespri is seeking approval from New Zealand growers, via a producer vote, to expand its current Zespri Global Supply (ZGS) programme as part of the industry's ongoing efforts to establish 12-month supply.
New Zealand growers will have the next month (28 July to 24 August) to vote on two resolutions.
The first resolution is to increase the planted hectares of Zespri SunGold kiwifruit in overseas countries (excluding Chile and China) by up to an additional 10,000ha over two phases.
The first phase allows for up to an additional 6,000ha to be planted by 31 March 2028. The second phase allows for up to an additional 4,000ha to be planted following an annual check that demand is at least 10m trays above supply.
The second resolution is to increase the planted hectares of any new kiwifruit variety in overseas countries (excluding Chile and China) to a maximum of 2,000ha.
In 2019 growers voted on similar proposals and approved Zespri to grow and procure up to 5,000ha of SunGold kiwifruit, up to 20m trays of Zespri Green kiwifruit and up to 1,000ha of any other new variety outside of New Zealand (excluding China and Chile).
The ZGS programme is expected to reach these limits in 2023 and according to Zespri, those volumes do not meet the required levels to hold shelf space in the New Zealand off-season.
To address this, Zespri has established a 2030 ZGS strategy that details how ZGS can expand to meet market demand by lifting productivity and planting more orchards across existing Northern Hemisphere growing locations, and lifting procurement of Hayward in Italy and Greece.
If achieved, Zespri said it will be able to supply significantly increased volumes and meet target demand for Hayward and supply around 90 per cent of target demand for SunGold Kiwifruit by 2030 – ensuring 12-month supply in key markets.
Zespri chief global supply officer Alastair Hulbert said keeping Zespri Kiwifruit on shelves for 12 months was required to build the Zespri brand, maintain a premium and compete in the highly competitive global fruit market.
"The key is to ensure consumers can buy Zespri Kiwifruit every day of the year, so that we don't lose them to the competition," Hulbert said.
"We know that in the few months when our fruit isn't available, we risk losing customers to our competitors or even to other fruit types and ZGS fruit plays a critical role in saving us from having to spend more marketing money to get those consumers back when the New Zealand season starts again.
"We believe expanding our offshore plantings will help us better establish 12-month supply and ultimately protect and enhance the investment that New Zealand growers have already made in the Zespri brand."
To gain approval, the producer vote needs at least 75 per cent support from those growers who vote, calculated by both number of voters, and volume of production.