Sales and marketing director Kim Chackal becomes minority owner of the socially responsible brand
Equifruit, the North American leader in Fairtrade-certified bananas, has announced that its director of sales and marketing, Kim Chackal, has become an owner of the company. Equifruit's president, Jennie Coleman, retains a majority share.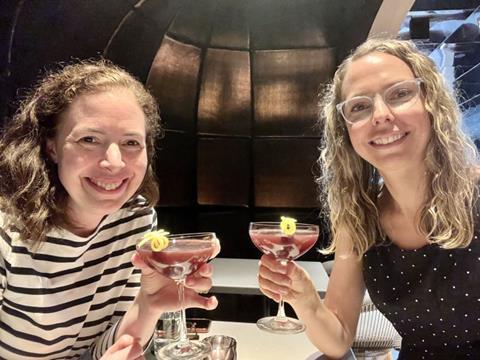 The socially responsible brand has long advocated for gender equity in the banana industry, and said the move "solidifies Equifruit as an innovator in produce that truly lives its values".
Chackal has been instrumental in building the Fairtrade banana brand In her nine years with Equifruit. Through her commercial leadership, Equifruit's 10-year sales CAGR is forecast to hit 27 per cent this financial year.
Coleman commented: "Kim inspires me by her dedication to our Fairtrade mission, her commitment to representing the needs of small growers and banana plantation workers, her tenacity in converting customers and consumers alike to our brand, her rational problem-solving skills, excellent commercial sense, and clear strategic vision - all in her trademark humour and warmth".
Chackal said: "Taking a long-term stake in Equifruit will level-up my ambition to achieve Global Fairtrade Banana Domination. I can think of no better life project than to change the banana industry for the better. Leading this 21st century banana company – with its strong mission and values – is a great professional and personal thrill".