"Without nature, there is no food," says WWF-NL director Kirsten Schuijt, as largest Dutch supermarket commits to action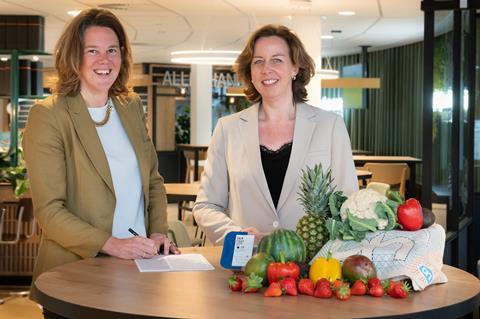 Dutch supermarket chain Albert Heijn has signed an agreement with the World Wildlife Fund (WWF) to help halve the ecological footprint of the country's food supply chain network by 2030.
The partnership, which will draw on WWF's experience gained working with supermarkets in the UK, will provide the retailer with what it describes as a "scientific blueprint" for actions necessary to achieve that goal.
Among those actions are improvements to supply chain traceability and biodiversity in agriculture, as well as helping citrus and tomato growers to innovate.
"Albert Heijn wants to pass on a liveable earth to future generations," said Marit van Egmond, chief executive officer at Albert Heijn. "Nutrition plays an essential role in this. We can tackle the impact on climate, biodiversity and animal welfare by changing eating patterns, producing and packaging in smart ways and by combating waste. Now that we are collaborating with WWF-NL, we can take even more positive steps, both in the chains further afield and nearby."
Kirsten Schuijt, director of WWF-NL, commented: "Consumers must be able to rely on the fact that the groceries in their shopping cart have not been produced at the expense of nature. That is why I am so happy that Albert Heijn is sticking its neck out to reduce the ecological impact of products by half."
She added: "Without nature, there is no food. We hope that more parties in the Netherlands will join, because only by working together can we make the transition to a sustainable food system, in balance with nature."