The company's new Dutch quarantine facility improves testing and enables solid resistancy claims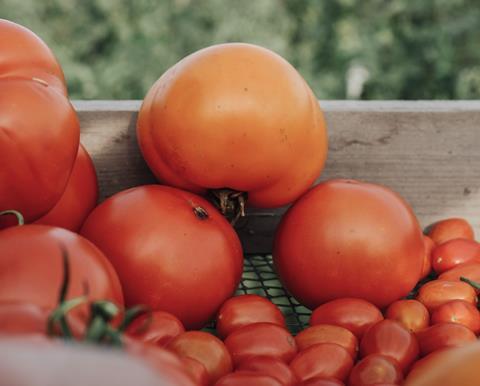 Bayer has celebrated the opening of a new quarantine facility dedicated to testing resistance to Tomato brown rugose fruit virus (ToBRFV).
The facility, located in Wageningen, the Netherlands, will help strengthen and accelerate Bayer's search for resistant varieties, the group said.
"This new infrastructure is part of a worldwide testing footprint aimed at characterising resistance genetics under a wide range of growing conditions and infection regimes," explained JD Rossouw, head of vegetables R&D at Bayer's crop science division.
Rossouw emphasised the thoroughness of Bayer's approach when it came to virus resistance.
"We develop a durable resistance strategy, by layering resistances to build stronger protection for growers as well as incorporating novel sources of resistance from wild tomato species," he said.
ToBRFV was first observed in 2014 and spread rapidly to around the world. This viral disease impacting tomato plants represents a challenge for the industry as it can be transmitted very easily through many vectors including farming tools and equipment, workers' hands, plants, water, soil and people.
"The glasshouse is built according to the latest industry standards and is and is compliant with strict rules developed by the European Union authorities for trialing facilities of this kind," said Laura Grapes, head of EMEA vegetables breeding and testing at Bayer Crop Sciences.
"The NVWA, the Dutch food and consumer product safety authority, gave the green light after a strict audit," said Grapes. "I am very proud we could realise such a complex but meaningful project here in Wageningen."
The greenhouses are equipped with extra safeguards to prevent virus material from leaving the greenhouse, Bayer outlined.
For example, the glasshouse is equipped with a hygiene lock, double doors, special netting and all the drain water is collected separately and disposed as infected material.
In 2021, Bayer launched Strabini, the first glasshouse tomato variety with intermediate resistance to ToBRFV. Recently in North America Bayer launched two red beef tomato varieties for glasshouse production that also provide intermediate resistance.
Bayer said it was testing multiple new hybrids in various glasshouse segments at grower locations globally.
The next wave of resistant varieties is expected to reach the market in 2023.
"As we continue working on increasing the resistance levels of our varieties, by adding additional resistance genes in our new hybrids, we expect to deliver varieties with stronger resistance as well as strong agronomical traits and consumer quality traits to help maximise grower success in the coming years," Bayer stated.