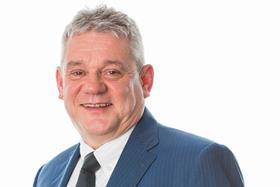 Bert Barmans, general manager for Europe at kiwifruit marketer Zespri, is to step down after 19 years with the company, Fruitnet has learned.
The news was apparently confirmed via the group's corporate newsletter, The Kiwiflier, which is distributed to stakeholders in the New Zealand kiwifruit industry, and was flagged up earlier today on the perishable shipping news website Reefer Trends.
A replacement has not yet been identified, but it is understood that Barmans will remain in the role until later in the year in order to help his successor settle in.
Barmans himself will reportedly be taking time out to 'pursue some personal projects' before making a decision on his future plans.
During his tenure, Barmans has been responsible for overseeing the growth of New Zealand company Zespri's branded offer in Europe, where it has significantly increased sales of green kiwifruit as well as rolling out new varieties under the Gold and SweetGreen labels.
By building closer ties with buyers, and in particular a succession of retailers, throughout Europe over the past two decades, Zespri has emerged as one of the continent's leading and most valuable fresh produce brands.
Barmans first joined Zespri in 2000 as market manager for Benelux and the Nordic countries, having worked previously as franchise director for grocery distribution specialist Groupe Mestdagh and prior to that as manager of Ikea's largest store in Belgium.
Six years after joining Zespri, he was put in charge of the company's entire sales operation across Europe, the Middle East and Africa, a role in which he led its marketing and volume planning across Europe.
Then in 2011, following the departure of his predecessor Luc Clerx, he became general manager.