Convinced of the potential of the crop protection market in Poland, Belgium's Biobest has taken a controlling share of distributor Biopartner
Belgian biological control specialist Biobest Group has announced the acquisition of a 60 per cent stake in Biopartner, a leading distributor of biological plant protection products, bumblebees, fertilisers and biopesticides in Poland.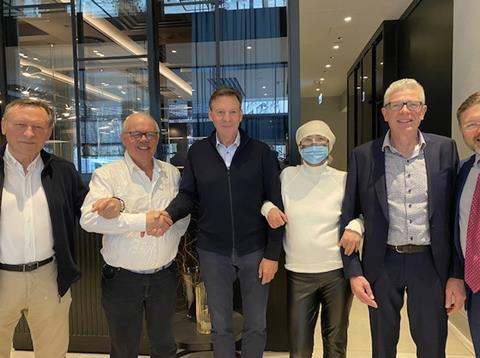 According to Biobest, the investment builds on the long-standing collaboration between the two companies in biocontrol and pollination dating back to 1992.
Biopartner was established in 1992, becoming Biobest's first distributor in Poland. "[Biopartner's owners] Janusz Piatkowski and Tomasz Domagala initially distributed bumblebees to tomato growers in Poland," Biobest stated. "As the Biobest product range expanded, the Biopartner business grew along with it. Biopartner was one of the first companies in Poland to offer bumblebees and beneficial insects to greenhouse growers."
Today, Biopartner also offers biostimulants, biofertilisers, biopesticides and monitoring tools. The company deals with a range of crops including protected greenhouse crops, covered and outdoor berries and ornamentals.
"We are glad to see the biocontrol industry increase rapidly worldwide," said Piatkowski. "Growers are becoming more experienced with biological crop protection and generally explore all the biocontrol options before applying any agrochemical alternative. With good advice and a preventative approach, growers in Poland are introducing more beneficial organisms year by year.
"In addition, the increasing availability of biopesticides is helping ensure the growth of IPM control strategies. Biopartner offers reliable biocontrol advice and fast supply of quality products to growers in Poland. I'm very happy to announce our alliance with Biobest – this is a great way to mark the 30-year anniversary of Biopartner and its collaboration with Biobest. This will help us grow faster and explore other markets within Poland."
"Establishing a strong network of sub-distributors in Poland was crucial for our company's success," added Domagala. "Poland is a large country, and the greenhouses are located in different areas. Our sub-distributors guarantee reliable and regular on-site technical support. Growers value this service, which is supported with our own technical specialists."
Marc Mertens, CSO of Biobest Group, said the company was convinced of the growth potential of the Polish market. "With such a longstanding and strong relationship with Biopartner, we will further strengthen our offer and position in Poland," he said. "Biobest will increase its support to Biopartner and the Polish growers in order to further promote the use of biocontrol crop protection."
According to the companies, Biopartner will soon be known as Biobest Polska.