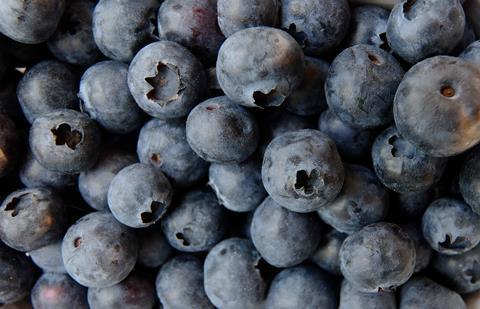 Australian group United Exports has embarked on a major PR campaign in support of its reputation in southern Africa, amid an ongoing legal dispute with South African producer Ross Berries that has spilled over into a remarkable series of very public recriminations.
In a statement issued to the press, the company said it planned to double its investment in the region, and in particular South Africa, over the next five years.
'As part of United Exports' global expansion, the company plans to invest in excess of R1.3bn (US$85m) over the next five years in the South African agricultural economy,' the press release stated.
'This significant investment is expected to create an additional 8,400 new jobs across the country – and particularly in rural areas.'
It added: 'The United Exports value chain already supports well over 10,000 jobs at the peak of the blueberry growing season, in diverse operations on farms, in packhouses, and at ports of export across the country.'
Last week, the group accused Ross Berries of shipping fresh blueberries to Europe without paying royalties it said were owed for use of its proprietary OZblu varieties.
The accusation came after Dutch customs officials reportedly confiscated two containers of the fruit in Rotterdam in defence of EU laws governining intellectual property.
Ross Berries has refuted the accusations, with director Charles Rossouw accusing United Exports of attempting to fix prices, and dimissing the claims as'without legal basis and merely form part of a broader effort by United to control the entire supply chain of these blueberry varieties'.
The seizures, made on 27 October and 5 November respectively, apparently involved a combined total of almost 27 tonnes of fresh blueberries.
Breakdown in relations
In the last 24 hours, more details have emerged about the previous commercial relationship between United Exports and Ross Berries, which is part of the family-owned Rossouw Group.
According to United Exports, Ross Berries was previously licensed to produce OZblu berries under a license held Rosle Berries, also part of the Rossouw Group.
'However, Rosle Berries terminated this license - and accordingly the entitlement of Ross Berries to produce OZblu proprietary fruit - in May 2020,' it argued, although the South African company has disputed the legal implications of the previous arrangement.
'Late on 6 November 2020, Rosle Berries agreed a new license arrangement with United Exports for itself only, leaving its related company Ross Berries unlicensed,' the Australian group suggested.
'Western Cape grower Ross Berries, under Chris Rossouw, has persisted in its rejection of an offer by United Exports of an interim license that would legitimise its operations,' it continued.
'Instead, Ross Berries stubbornly and incorrectly claims authority to grow, export and sell United Export's OZblu proprietary fruit. This is fundamentally false and in complete violation of United Exports' proprietary and intellectual property rights.
'United Exports has developed the relevant varieties and retains ownership of the Plant Breeder Rights in respect thereof in South Africa, in the European Union and elsewhere in the World.'
The group said it was committed to upholding Plant Breeder Rights and maintaining sound commercial relationships throughout the blueberry value chain. 'The protection of Plant Rights and intellectual property – based on decades of investment of human and financial capital – is essential to the stability and growth of the South African agri-economy, and a material component of the South African economy in general.'
United Exports confirmed it had commenced legal action in the EU and would 'immediately launch proceedings in South Africa against Ross Berries' to protect its intellectual property.