Commercial director Jorge Ignacio Brotóns explains how the company's pivot to premium is paying off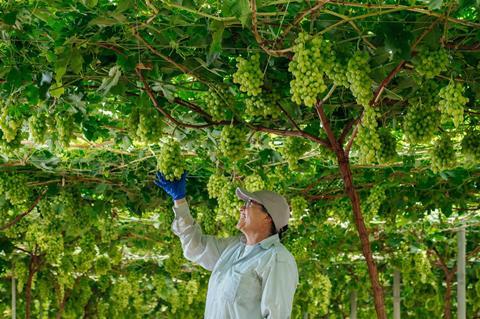 A few years ago, Bonnysa took the decision to refocus its core tomato business on premium varieties with high added value to futureproof the company in the face of ever-increasing competition from third countries. Such was its success that it subsequently decided to invest in other premium categories including table grapes, tropicals and fresh-cut and convenience products.
It's an approach that appears to be paying off for the company, which will see a doubling in its production of premium grape varieties this year. "We're very pleased with the feedback we've had from our customers, both for the quality and flavour of our grapes and the presentation," says commercial director Jorge Ignacio Brotóns.
During the past year the company has also successfully positioned itself as a supplier of Canary Islands-grown papayas to the European market, offering a more sustainable alternative to fruit coming from further afield. "Our papaya has the same pure, tropical flavour at the optimum point of ripeness but with a lower carbon footprint as it is grown on the island of Tenerife," Brotóns says.
The same can be said for Bonnysa's Canary Island banana programme. The award of a Flavour of the Year quality seal and a tie-up with the Minions film franchise has boosted consumer awareness of the Plátanos de Canarias brand, enabling the sector to maintain reasonable price levels in spite of hefty competition from dollar and ACP bananas.
Last but not least, the company has added three new lines to its convenience range – broccoli mole made with 60 per cent fresh avocado, beetroot dip and artichoke dip.
According to Brotóns, the expansion of the company's offer of healthy snacks like dips and salsas is in line with its strategy of introducing more value-added products to its line-up.
Big changes are afoot when it comes to the company's sustainability strategy too. It is in the process of installing solar panels at its main facility as part of a move to renewable energy, while inside the packhouse it has switched to 100 per cent recyclable packaging including FSC-certified cardboard.
"We are also introducing the first range of packaging in Europe made from non-fossil sources into our fresh-cut range, which will be gradually rolled out to all products to replace plastic," Brotóns says.
In September, Bonnysa will travel to Hong Kong to take part in Asia's biggest trade fair for the fresh produce industry, Asia Fruit Logistica, where it will present its portfolio of red and white seedless extra sweet grapes to the market.
"This is a new market for us. Asian retailers are committed to – and value – quality and this is where Bonnysa has a lot to offer," Brotons says, adding that the company is not seeking mass distribution but rather to supply a premium selection to the top end of the market.