Spanish capital's top restaurants will showcase Casi tomatoes in special tasting menus
Casi has fired the starting gun on the latest round of its Gastronomic Day of Flavour tour. The Spanish cooperative is seeking to highlight the value of its star product, the tomato, in all its ample variety.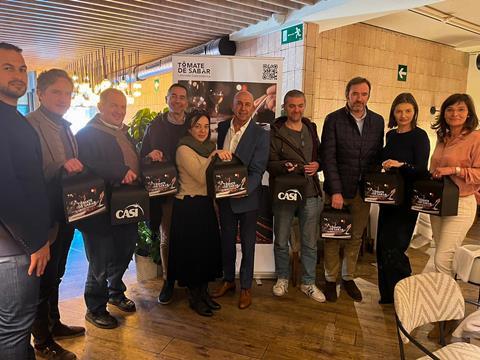 The first Gastronomic Day of Flavour took place last week in Almería, where Casi is located.
More than 200 people had the chance to sample menus created by ten restaurants in the Andalusian city which included different varieties of Casi tomatoes.
In Madrid, a special tomato tasting tour will kick off at the Sua By Triciclo restaurant in the Malasaña neighbourhood, before proceeding to other restaurants, namely Le Bistroman, Sa Brisa, Fonda de la Confidence, El Invernadero, Casa Mortero, Barra Alta, Tampu and Marcano.