Security concerns in the country have apparently delayed the harvest of several different crops
Recent violence in Israel and the Palestinian territories has placed the region's fresh fruit and vegetable supply chains under intense pressure.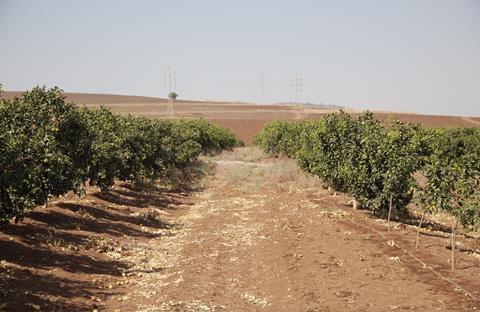 Guy Rinat, director of marketing and sales at Granot Fresh, which imports Israeli products including avocados and citrus into the Netherlands, said many growers in both the south and the north of Israel had had to halt harvesting due to safety concerns.
"Some packhouses aren't working or only partly working," he told Fruitnet. "Workers from the West Bank, which is the main labour force for the harvest, are not available at all. Many Thai workers from farms in the south of Israel have been killed, injured or kidnapped. Many others are traumatised."
Still, companies in Israel continue to operate. "We didn't completely stop avocados at any time," said Rinat. "We reduced the volume a lot at the beginning of the week, but now we are harvesting and packing around 70 per cent of what we programmed."
In the citrus-producing south, Rinat said the company was continuing with volumes of Sweeties and red grapefruit, but that quantities were "low and slow".
"The Port of Ashdod closed its gates last weekend," he added. "Since then it's been operating, but everything can change in a moment. Let's hope for the best."
Yaron Solomon, head of the economic department of the Farmers Federation and owner of an avocado plantation at Moshav Dekel, told Globes: "What is happening at the moment is that there is produce, but it's impossible to reach the fields, the army won't allow entry,"
He continued: "Many truck drivers are not prepared to come to the area," he said. "And even if we were given two or three hours a day to harvest produce, there are no workers. The orchard only needs to be harvested at the end of December, but it also needs tending. As soon as you are unable to bring in crop spraying planes, for example, the crops are damaged. All the field crops: carrots, radishes, onions, zucchini, and cucumbers, everything will be lost.
"Now is the time to plant tomatoes. If we don't plant now, in a few months' time there'll be a shortage of fruit and vegetables, and of plants. Agriculture isn't a screws factory. There's a chain of things in which one thing entails another."