Cuna de Platero to host two open days for its Cupla blueberry variety
Spanish berry cooperative Cuna de Platero is holding two open days at its facilities in Huelva this week to showcase its new blueberry variety Cupla to local farmers and agronomists.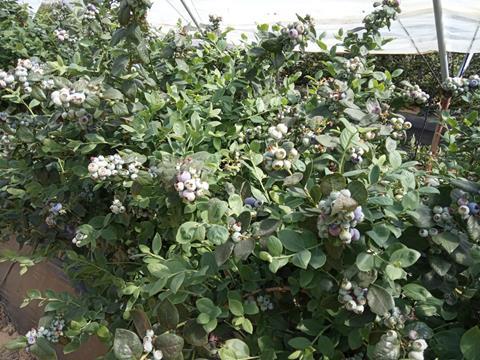 On 8 and 9 of March, interested producers will have a chance to visit to different farms and nurseries to see the variety growing 'in situ' and ask questions related to its production.
Cupla was developed in-house by the Moguer-based cooperative research and development team. It has been specifically adapted for the soil and climatic conditions of Huelva.
"Cupla is an early variety of very good quality, which maintains a large berry size throughout the campaign, has a good productive yield and an excellent shelf-life," the company said.
"Its productive cycle lasts from the end of November to the beginning of May, with most of its production in the months of February and March.
"The fruit is present along the entire branch of the blueberry bush, making it easy to pick. In addition, it is a variety with a flavour and juiciness reminiscent of wild blueberries."