Group completes the first sale of its Greece-grown kiwifruit in Israel as it aims to reinforce brand awareness in the country
Fresh Del Monte Produce has announced the first successful sale of its Greek kiwifruit in Israel.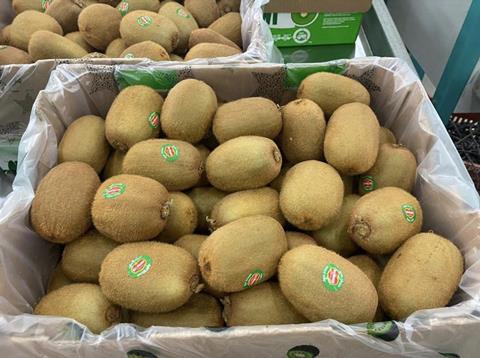 According to the group, the fruit will be available from November until May and is available in Israel through Del Monte's official distributors.
The focus is to better penetrate the Israeli market with a whole range of fresh products, the company continued, in order to reinforce brand awareness in the country and "build a constant presence of our produce into the basket of Isreali consumers".
Del Monte noted that the Israel market represented a target for expansion within its strategy of further developing its presence in the Europe and Africa region, as well as other lines of business that will be opened in several Sub-Saharan Africa countries.
"We are pleased to announce the arrival of the Greek Del Monte Kiwi in Israel," said Marina Bastianelli, Fresh Del Monte business development manager. "Thanks to the recent import openings, we can finally bring this delicious fruit from one of the most fertile regions in the world to your tables.
"The Del Monte Kiwi is grown sustainably and with great care by our farmers," Bastianelli explained. "Its sweet and juicy flesh is full of vitamins and antioxidants, making it not only delicious but also a great choice for a healthy and balanced diet.
"Del Monte Kiwi is harvested at the right time to ensure maximum freshness and flavour," she outlined. "Furthermore, thanks to its high resistance, it can be stored for a long time without losing its nutritional properties.
"We are proud to be able to offer the Del Monte Kiwi to our Israeli customers, and we are confident that this fruit will soon become a must-have addition to your diet. Try it today and discover the unique taste and freshness of the Del Monte Kiwi!"
The main kiwifruit that Del Monte produces in Greece is the Hayward, notable for its large fruit size, high productivity and ability to be kept in cold storage for a long time.
Del Monte said that this first sale in Israel allowed it to strengthen its brand presence in a "very strategic market", where it had already introduced in 2022 a range of long shelf-life packaged food products under the Del Monte quality label.