Fruit and vegetable imports for the January-April period slide 6.5 per cent year-on-year
Spanish fresh fruit and vegetable imports dropped during the first four months of the year in volume terms, down 6.5 per cent on the corresponding period of 2021.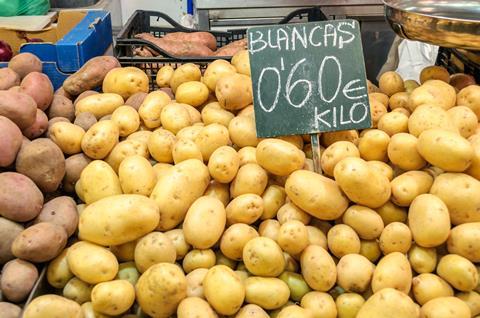 Imports came in at 1.2m tonnes for January-April, while import value remained stable €1.24bn.
The statistics, collated by the Department of Customs and Special Taxes and processed by Fepex, showed that vegetable imports stood at 681,136 tonnes for the period.
This meant a drop of 1 per cent in volume, while value grew strongly, up 15 per cent to €421m.
Potatoes were the most imported fresh produce item, with 433,546 tonnes for growth of 2 per cent. Potato value increased 25.5 per cent to €139m.
Spain's fruit imports fell in the first four months of the year, both in volume and value.
Fruit imports came in at 583,848 tonnes, a drop of 12 per cent, while value fell 6 per cent to €826m.