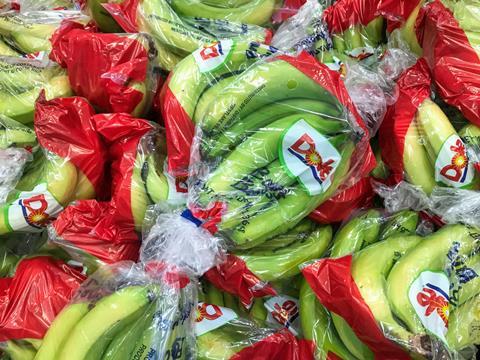 US company Dole Food and its Irish counterpart Total Produce have officially merged to form the world's largest fresh fruit and vegetable supplier.
The new company Dole plc, which boasts annual sales of almost US$10bn, completed its initial public offering (IPO) on the New York stock exchange on Friday 30 July, and in doing so secured the acquisition of all Total Produce shares.
Previous shareholders in Irish firm Total Produce, as well as affiliates of Dole Food's previous owner Castle & Cooke, now own shares in the combined group.
The merger reportedly hit a minor obstacle earlier in the week when the target price for its debut stock listing was lowered, apparently in a bid to maintain investor interest.
Dole plc had initially aimed to raise between US$470m and US$541m through the sale of around 26m shares.
In the end, the IPO is understood to have attracted US$16 per share for around 30m shares, putting the sale towards the lower end of that target investment.
Although the new company is listed in the US, it plans to operate from a global headquarters in Dublin. Its main office for the Americas will be in Charlotte, North Carolina.
The decision to combine Dole Food and Total Produce followed the Irish company's purchase of a 45 per cent stake in the US group in 2018.