Despite major climatic challenges and rising costs, Egypt's export strategy has helped the country to keep its place as the top global exporter of oranges
With the Egyptian orange season now at a close, growers are looking back on what was an extremely difficult campaign, according to Ahmed Ghazy, marketing manager at Capital Agro For Import & Export.
"Due to increasing costs and the war in Ukraine, demand was lower in some markets, while prices for the final product increased," he said.
Oranges are the main citrus crop in Egypt, accounting for around 80 per cent of the total cultivated citrus area, with the top markets being Russia, Saudi Arabia, the Netherlands and India.
According to Ghazy, Egypt managed to maintain its position as the number one orange exporter in 2022, despite a decrease in production from 1.67m tonnes in 2021 to 1.45m tonnes.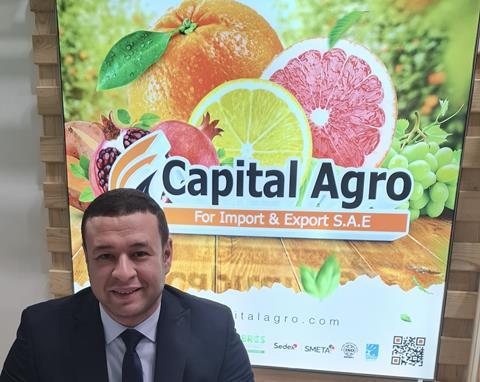 "Production fell by 16 per cent due to severe weather conditions and fluctuating temperatures during the flowering of the trees, which impacted fruit set and production," he said. "This led to a decrease in exports."
On the other hand, the success of Egypt's export policy in opening new markets and establishing a traceability system has helped maintain the country's position as the top orange exporter in the world over the past five years, according to Ghazy.
"All of these developments support a positive outlook for Egyptian orange exports, as well as encouraging agribusinesses to invest in establishing new facilities or expanding capacity," he said. "For us at Capital Agro For Import & Export, this is the first year for exporting fresh oranges, but despite all the challenges we managed to excpot more than 11,000 tonnes."