The importance of new resistant varieties and modern farming technologies is growing in Egypt, as extreme temperatures and water shortages appear increasingly likely in the future
While the focus in Europe has been on its own heat waves and lack of rainfall this summer, over in Egypt farmers are dealing with the impact of climate change in the form of longer and more intense periods of hot weather.
"It's hot here," confirms Heike Hagenguth, managing partner at ProSpection Consulting in Egypt. "Over the last two to three years, climate change has become so obvious. It's not normal anymore. Last winter was long and terribly cold, with freezing nights, which of course is good for the sugar in citrus, but not for grapes, stonefruit or mangoes. And we expect very hot summers."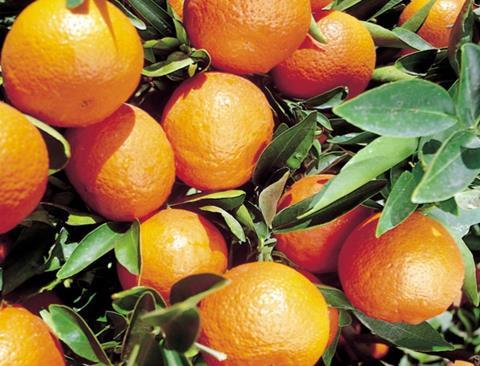 Given the conditions, water is a key topic. "People are having to drill deeper and more often to reach water," says Hagenguth. "There are experts saying that by 2025 it will be very obvious that there is a water shortage. There are endless discussions about the dam in Ethiopia and how it affects us here in Egypt, so it is a worry how agriculture will be impacted. Alternative modern farming technology is becoming more and more important. It was a good step to move to drip irrigation, but that is probably not enough. Hydroponics will help the crops to need less water."
Since Egypt imports around 90 per cent of its wheat, mostly from warring Ukraine and Russia, efforts are being made to reduce the country's dependence.
"It's important to take steps in food security, to have enough wheat available for the population," says Hagenguth. "To do this, the government is taking steps to grow more wheat in the country and become less dependent on wheat imports. However, all the land on the Nile is taken so you have to explore new lands. Having enough water for this is an issue. What they have done is put limitations on banana plantations. Existing banana farms can continue, but it is not allowed to grow new plots because bananas are a big water consumer."
Need for new varieties
According to Hagenguth, there is a need to look at new seed varieties that consume less water and are resistant to pests. "We need to consume less water with new varieties," she states. "The situation is not getting better. What we're facing now is just the beginning. There will be less water, more heat, more extreme cold, so new varieties will have to deal with all this."
Egypt has long suffered from being one of the last countries to receive new varieties. Although the country has had a law protecting intellectual property rights (IPR) for some time, implementation on the ground has been slow, according to Hagenguth.
"Controls were always in place at the destination port, but now they are here in Egypt," she says. "For strawberries you have the white list of varieties that you are allowed to export. Now there is more control over what is exported, with checks before the product leaves."
However, following recent reports of unlicensed grape varieties being uprooted by the Egyptian government, Hagenguth says she has doubts over the efficacy of the approach.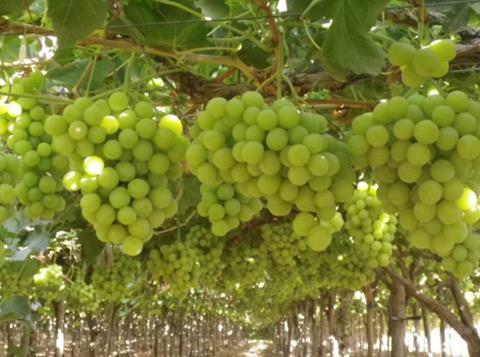 "If this is fully implemented and all unlicensed fields are uprooted, it will be a disaster," she believes. "A lot of farmers will lose their livelihoods. There needs to be a discussion on how to license growers who have been using these varieties for some time. A fine or a new deal put in place. Uprooting is not the answer because a huge portion of export volumes will not be there and people will be put out of business."
Hagenguth believes the greater effort to protect licensed varieties will help the country to access new varieties. "There is great interest from the supermarkets in new varieties, so the days of Flame and SugraOne may well be numbered," she says. "They are looking for Sweet Sapphire, Cotton Candy. What is also crucial is that new varieties can handle long transit times, especially given recent issues with logistics."
Freight rates have increased significantly, while availability of vessels and container remains an issue. "For East Asia, we had delays of one to two weeks on grapes," says Hagenguth. "When there is an issue, it's an expensive claim. In citrus, in which Egypt is number one in terms of export volumes, we had major problems, with big delays and huge increases in freight. But despite all the cost increases, of inputs, salaries, shipping, the receiving market refuses to pay a new price. Some receivers, despite all the increases, are being paid less than last season. So it's really tough."