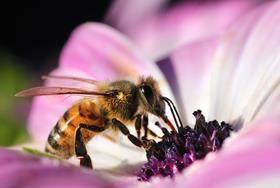 Last week, the European Commission unveiled its Farm To Fork Strategy and its Biodiversity Strategy to transform the way that food is produced, distributed and consumed in Europe as part of the European Green Deal.
The Commission has set 2030 targets to reduce pesticide use by 50 per cent and fertiliser use by at least 20 per cent, while cutting sales of antimicrobials for livestock and aquaculture by half.
The Farm to Fork strategy will also aim to reduce nutrient losses by at least 50 per cent and boost the development of organic farming to a quarter of the total farmland by 2030.
"The coronavirus crisis has shown how vulnerable we all are, and how important it is to restore the balance between human activity and nature," said Frans Timmermans, executive vice-presidentof the European Commission. "At the heart of the Green Deal, the Biodiversity and Farm to Fork strategies point to a new and better balance of nature, food systems and biodiversity; to protect our people's health and well-being, and at the same time to increase the EU's competitiveness and resilience. These strategies are a crucial part of the great transition we are embarking upon."
The EU-wide biodiversity strategy will reportedly establish protected areas in 30 per cent of the EU's land and seas, restore degraded ecosystems, unlock €20 billion per year for biodiversity and put the EU in a leading global position to address the biodiversity crisis.
The new strategies come after decades of catastrophic biodiversity loss caused by human activities, which have cut wildlife populations by an average of 60 per cent over the past 40 years.
However, some campaigners have raised concerns that the commitments lack detail concerning the implementation and enforcement of the changes.
Pekka Pesonen, secretary-general of EU farmers association Copa-Cogeca, warned that targets alone were insufficient, since the Commission had failed to provide farmers with the tools to achieve those targets.
Others suggested that the strategy would struggle to deliver on its sustainable vision unless it addressed production and overconsumption of meat and dairy, especially the EU's goal to be carbon-neutral by 2050, which is at the heart of the European Green Deal.
Morten Toft Bech, founder of Leeds-based Meatless Farm, told the Yorkshire Post: "There is no way the EU can hit its CO2 reduction targets without stopping inefficient, animal-based agriculture and promoting a shift to plant-based.'