EC report forecasts fall in production and consumption this year, with imports set to rise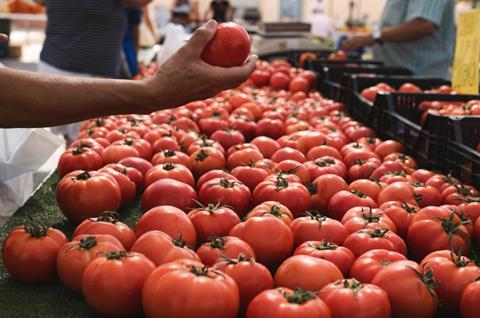 The European Commission has published a report on the short-term outlook for its agricultural markets in 2022, in which it has forecast a drop in fresh tomato production of 3 per cent this year.
According tot he report, reported on by Fepex, this means 6.2m tonnes of fresh tomatoes in the EU this year, with consumption expected to fall by 2 per cent.
If it comes to pass the forecast maintains the downward trend of recent years, with this year's anticipated crop down 5 per cent on the five-year average.
The main attributing factors, the EC report suggested, were lower production in the greenhouses due to the high cost of energy, as well as changes in the cultivars planted, which are being oriented towards cherry varieties.
With the annual consumption of fresh tomatoes in the EU decreasing 2 per cent year-on-year, per capita consumption is pegged at 14.6kg per person per year.
The report pointed out that together with the decrease in production and consumption, there will also be a decrease in EU exports.
This is, the EC said, due "to Brexit and the gradual loss of the United Kingdom market, which in 2021 accounted for 75 per cent of community tomato exports".
EU imports of fresh tomatoes will grow this year by 3 per cent compared with 2021, totalling 730,000 tonnes, up 23 per cent on the five-year average.
In 2021, 67 per cent of EU fresh tomato imports came from Morocco, with Turkey the second-largest non-EU supplier.
"Fepex is concerned that, in the face of this analysis, where the Commission recognises the decline in the production, export and consumption of tomatoes in the EU and the continued growth in imports, no measures are being considered to curb this trend and reinforce production community," the association said.