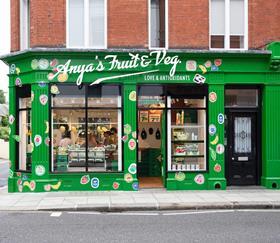 English fashion designer Anya Hindmarch is presumably not a name familiar to many in this business. But her new fruit and vegetable-themed collection certainly suggests that, for now at least, fresh produce is very much à la mode.
Just an apple's throw from the luxury department store Harrods in London's upmarket district Knightsbridge, Hindmarch has just opened a traditional greengrocer's store called Anya's Fruit & Veg to promote her latest range.
The shop, which is described as "an artful reimagining of the traditional British greengrocer's, showcases a conceptual take on the five-a-day message.
Its primary raisin d'être is to add some marketing shine to a limited-edition series of branded clothing and accessories – all designed around the produce theme and promoted with the strapline Love & Antioxidants.
But there is real fruit and veg to buy too. As well as fruit hampers festooned with stick-on eyes, shoppers can purchase actual items of fresh produce that have been designed as high-end gifts: pierced lemons, broccoli poodles, cauliflower sheep, and peaches in knickers.
'I always loved the idea of the Anya Village being a real community and having all kinds of things pop-up that you would normally find in a village," comments Hindmarch on the label's Instagram page.
"A butcher, a baker, and a candlestick maker. It feels apt to reimagine the essential fruit and veg store for our type of village."
Throughout September, the store will host fruit carving classes for children and adults hosted by Nasima Khatun from fruit carving specialist Fruitima.
But like most fruits and vegetables, Anya's Fruit & Veg has a limited shelf-life: it will be open for just a month.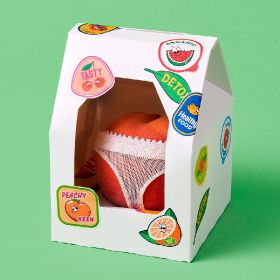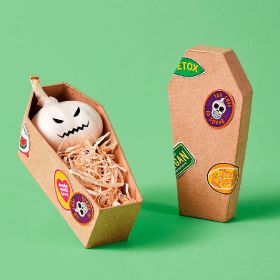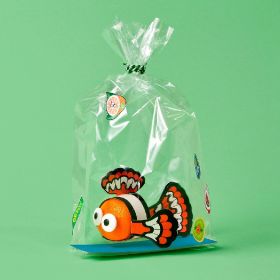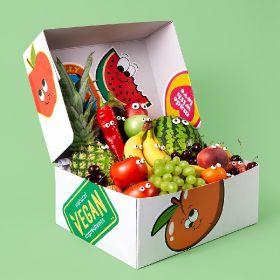 Photos: Anya Hindmarch